Welcome to the BarkPost guide to dog breeds where we belly flop straight into the depths of dog breed origin, evolution, and purpose. Follow along each week as we publish new guides that highlight the strangest, most interesting, and most surprising stuff about these creatures who have been our best buds the last 30,000 years.
Intro / Overview
(All dogs are individuals, which means any single dog from any breed can be any number of ways, both good and not so good. Keep that in mind as we discuss breed generalities!)
Looking for a best friend who is regal, loving, and playful? Cavalier King Charles Spaniels are all of that and more!
These lap-dogs are sweet and love being with their humans. Owners who don't mind a small furry shadow will get along perfectly with a Cavalier. They love to snuggle, play games, and stick to your side like glue. This breed is the definition of a companion dog.
To determine if this is the pup for you, let's break down the Cavalier breed. Dive deep into the good, the bad, and the adorable. Let's find out the elements that set the Cavalier King Charles Spaniel apart from all other dogs.
Also Known As…
Cavalier. King Charles Spaniel, Cavalier variety. Blanheim. "Hey look, it's Lady from Lady and the Tramp!"
Origins
The Cavalier King Charles Spaniels are believed to have roots that started in Asia. The King Charles Spaniels were presented to important Europeans royals as gifts, and the breed began to grow in popularity. The pups were featured in several painting in the 16th century. A painting of King Phillip and Queen Mary I was the first documentation of the King Charles Spaniels in England.
The King Charles Spaniels received their name because they were a favorite breed of King Charles II of England. They were also called Blenheim because they were kept by John Churchill on his estate (also called Blenheim) in the 18th century.
The toy Spaniels were rarely used for anything but companionship. They're loving, friendly, and can always be found at their owner's side. The popularity of the breed boomed as they became fashionable in society. Women loved them as lap dogs, they were carried everywhere, and toy Spaniels were used as emotional comforters.
During the Second World War the breed to a hit and was severely down in numbers. Barely surviving the difficulty of wartime, the Cavaliers were rewarded by being acknowledge as their own breed of Toy Spaniels – the Cavalier King Charles Spaniels – in 1945.
Two male pups were first brought to America in the 1940's. In 1957 Psyche was the first Cavalier officially documented in the United States. The Black and Tan pup was brought from the U.K. with help from Elizabeth Spalding. Spalding went on to establish the Cavalier King Charles Club USA.
Size
A Cavalier King Charles Spaniels pup can grow to be 12 to 13 inches tall by adulthood.
Weight Range
An adult Cavalier King Charles Spaniels can weight between 13 to 18 pounds.
Personality
The Cavaliers are one of the most friendly breeds. They're quick to make friends and show love to everyone and every animal. If you're looking for a watch dog, it would be better to look somewhere else. Cavalier King Charles Spaniels probably won't alert their humans if there's something unusual happening. They're more likely to beg strangers for belly rubs.
If there's a lap to sit in, there's a good chance the pup has already claimed it. These dogs want to be everyone's best friend. They don't like being alone, so you'll have a furry little shadow. If you're able to provide tons of love and attention to a dependent pooch, Cavaliers may be the dog for you!
Intelligence / Trainability
This breed is often intelligent and easy to train, which would be great for first time pup owners. Their attention is usually on their handler. Training should be easy if you remain positive, focused, and reinforce their good behavior with affections and treats as rewards.
Best Training Techniques For Cavalier King Charles Spaniels
Start at an early age for the best results.
Make sure you're training your pal where there are little to no distractions. You want them to focus only on you and the task at hand.
Positive Reinforcement. Sensitive to negativity, these pups will thrive on positive verbal reinforcement for desired behavior.
Treats are great motivators for a food-driven pup (but don't give them too many, Cavaliers easily gain weight).
Although Cavaliers are friendly to everyone, early socialization is always suggested. Starting at a young age is best.
Ideal Environment
Cavaliers would do best in apartments and single family homes. They
don't need too much space to run around and play.
Any home with a fenced in backyard or that is close to a dog park is beneficial to helping your pup get exercise and stay fit. Fenced yards would be high on your priority list, since these pups are known for chasing after small creatures. Don't let your Cavalier King Charles Spaniel wander too far from you. Keep your pal close with a leash, on walks, or with a barrier on your property.
Good For Families And Kids?
The Cavalier King Charles Spaniels are loving, affectionate, and playful. They adore their humans and want to be with them all the time. The Cavaliers are energetic, they'll be able to keep up with rambunctious kids, but also love to snuggle and comfort their loved ones. The Cavalier King Charles Spaniels are great for families and homes with kids.
Average Lifespan
The average lifespan of the Cavalier King Charles Spaniel is between 12 to 15 year.
Health
Cavalier King Charles Spaniels are small and spirited. These dogs are prone to certain biological health issues and can easily gain weight. It's always a great idea to keep up with yearly physicals to keep track of your dog's physical condition. Here are a number of commonly known health problems for the Cavaliers.
Mitral Valve Disease
Heart Failure
Syringomyelia
Hip Dysplasia
Luxating Patellas
Eye Issues ( cataracts and retinal dysplasia)
Ear Issues
Energy
The regal looking lap dogs love a good cuddle on the couch, but the also have quite a bit of energy. There's a bit of blood from their sporting breed ancestors flowing in their veins. Cavalier King Charles Spaniels enjoy running around, performing tricks, and a bit of agility training.
They are moderately energetic, and need to be kept close to their owners. Keeping your pup on a leash is very important. Their hunting nature can kick in and send them on a search for prey. Stay by your pal's side during your daily walks to burn off some of that energy. A fenced back yard is also necessary if you're going to allow your canine companion to run free at home. Make sure your pup is getting daily exercise to keep them happy!
Friendly With…(Dogs? Strangers? Cats/Other Pets?)
Cavaliers have never met a stranger; everyone is their friend. They would do well in a home with other dogs and pets. The more, the merrier! You'll more than likely find your pal cuddled up next to another pet when they're both tired out!
Cavalier King Charles Spaniels want to get to know everyone, especially humans they've never met before. They're extremely friendly and want as much attention as possible, so strangers are welcomed by this breed.
Coat & Grooming
These pint-size pal have beautiful silky hair. Keep your pup's shiny coat clean and neat with weekly baths and regular trims. Brush your Cavalier at least once a week with a bristle brush to make sure they stay tangle-free and to keep debris from being knotted in the coat.
Trim your pal's nails frequently to keep them short and neat. The long ears should also be cared for weekly. Check for dirt or any kind of build up. Running your hands over your pup's body is a good way to confirm no unusual bump, aches, or impressions that may be easily hidden under the coat.
Toys Cavalier King Charles Spaniels Would Like Best
It's always fun to spoil your favorite pup. Let's be honest, they deserve it! If you're wondering what toys a Cavalier King Charles Spaniel would enjoy the most, don't worry – we've got you covered. Plush Toys are always a great option, as are Fetch Toys and Tug Toys, if you want to get more interactive with your pup's play time.
For a more extensive list, check out the following post: What Are The Best Toys for Cavalier King Charles Spaniels?
Recommended Diet Or Supplements
Feeding your Cavalier (or any dog) the freshest whole food diet you can afford (trying to eliminate fillers, grains, or inflammatory proteins such as chicken) can go a long way to decrease health issues and increase longevity.
Adding supplements to your Cavalier's daily food is easy to do with vitamins and extracts. They help keep your pup in top condition inside and out. Here are some recommendations to think about when you're taking care of the Cavalier King Charles Spaniel's most commonly known health issues!
Take aim at your pal's anxiety or hip dysplasia with CBD products. They're simply to incorporate daily and won't affect prescribed medicine. It's always important to consult your veterinarian first.
BARK's Full Spectrum Hemp Oil is made of organically grown whole plants, grown in Colorado, and is non-psychoactive. It comes in 100mg, 250mg, and 500mg varieties, and can help with pet anxiety and pain relief. Cavaliers are known for hip dysplasia and spine issues, which causes pain. Full Spectrum Hemp Oil will help ease your pal's movements and get them up and playing again. ($17.99-22.99.)
Another great option for hip and join problems. This supplement is veterinarian-formulated, made with all natural ingredients (glucosamine, MSM, chondroitin, and hyaluronic acid), and comes in the form of 150 soft chews. Basically, it looks and tastes just like delicious treats, and it could really help your lion dog with their hip and joint issues. ($32.99.)
Recommended Products:
Making friends, comforting others, and playing with toys can be exhausting. A comfy dog bed is a top choice for your canine companion, especially those with hip dysplasia. The right support can help ease your pup's tired joints and help them relax from a hard day of playing.
This dog bed is great for supporting your pup's tired body. A high quality combination of ergonomic memory foam and gel foam helps ease body aches, joint pain, hip dysplasia and arthritis. This bed offers the best therapeutic support for your hardworking pal. ($27.99-64.99.)
Notable Rescues To Find The Cavalier King Charles Spaniel Of Your Dreams:
Notable Instagram Cavalier King Charles Spaniels
Don't know where to look for daily photos of the silky haired beauties that are Cavaliers? Check out these Instagram accounts for the most adorable Cavalier King Charles Spaniels!
***Looking for a gift to blow your Cavalier's mind? Spoil them with BarkBox! Every month BarkBox delivers 2 original toys, designed in-house, 2 full bags of all-natural treats, and a chew. Sign up here and receive a free extra toy every month. <– This deal is worth up to $120 in value if you sign up for a 12-month subscription! 🙂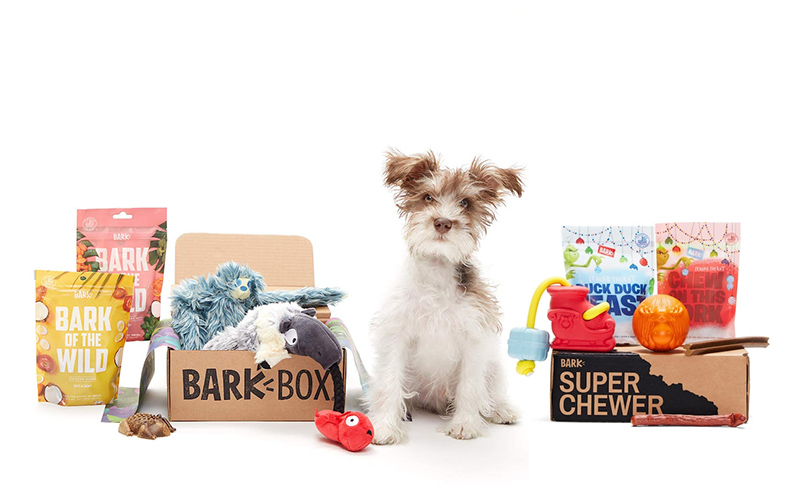 Featured image via CavalierPrincessCharlotte/Instagram
Want More Helpful Breed Guides?
American Cocker Spaniel Breed Information Guide
English Cocker Spaniel Breed Information Guide
Miniature Schnauzer Breed Information Guide