Many dog parents have, at one time or another, had to give pills to an ailing pup. Nothing is worse than seeing your dog sick and/or in pain. You're eager for them to get better soon and giving them the proper medication can help do that. The only problem is that sometimes your pooch doesn't want to swallow that much-needed pill, leaving you frustrated and worried about their health.
Don't worry. We're here to help. We've compiled a list of treats and some helpful advice that'll make the medicine go down in the most delightful (or at least tolerable) way!
Pill Pockets & Pouches
Probably one of the best ways to coax your dog into eating that pill is to hide it inside a tasty treat. A few companies make treats specifically for built for masking the smell and taste of pills. These pill pockets or pouches are cylindrical in shape and are super flavorful. Just place the pill inside a handy hole and squeeze the ends to cover the pill completely. Your dog will think you've just given them a tasty treat, not a yucky-tasty pill.
Two of the more popular treats are the Greenies Pill Pocket Soft Dog Treats and the Milk Bone Pill Pouches. Both are chicken flavored, easy to use, and aim to mask the smell and flavor of the pill so your dog can enjoy it without the medicine flavor. Another good option is the VettIQ Pill Treats that are also chicken flavored and made with all-natural ingredients. Your pooch won't taste what's hidden inside and you'll rest easy knowing that they've gotten the medicine they need to feel better.
Hide The Pill In Something Soft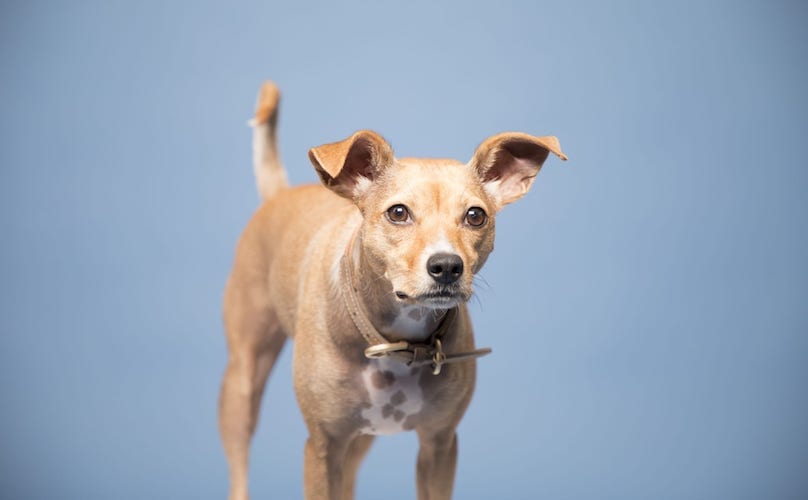 For a good money-saving hack, hide the pill inside a common food item you probably already have in your cupboard or fridge such as peanut butter or soft cheese. If your dog loves peanut butter, place the pill inside a tablespoon or more to mask the smell and taste and give it to them at mealtime or as a treat. Alternatively, you can hide the pill in a generous portion of soft cheese – maybe wrap it in Swiss – and again give it at mealtime or as a treat.
Bake Your Own
If you want to make something you know will be both tasty and healthy for your dog, try making pill pockets yourself. Most are made with just a few ingredients like flour, peanut butter and milk like the no-bake recipe we found here. Mix the ingredients together and pop them in the fridge. They'll last as long as the milk expiration date. A simple google search of "homemade pill pockets for dogs" will provide a list of recipes for homemade treats.
After your pup feels better, you may want to search out even more treats for them to enjoy. Lucky for you, BARK has a variety of treats to choose. Check out the premium treats for the discerning pup. Not sure what to get them? Peruse the top-reviewed treats to help you decide. Does your pup want something with a bite to it? Try the crunchy biscuits. Or maybe something with less of a crunch? Check out the soft-baked treats.
BarkShop has every kind of treat for every kind of dog, and they're all-natural, grain/soy/corn-free, and made in the U.S.A.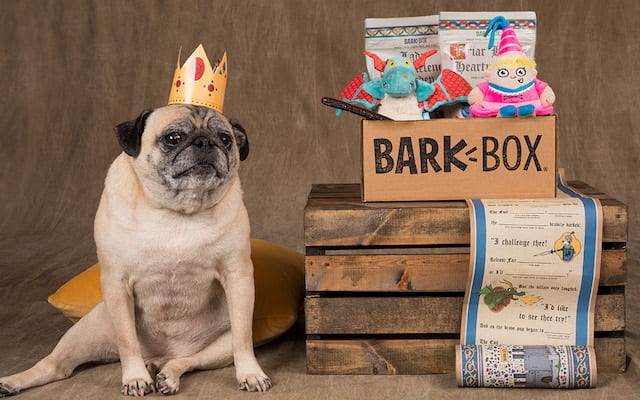 Looking for tasty treats and fun toys to entertain your pup isn't feeling so well? BarkBox has you covered! A box filled with 2 fun toys, a meaty chew, and 2 bags of all-natural treats will be delivered straight to your door each month. BarkBox is great for all kinds of pups and can be tailored to meet your dog's needs. Feel free to reach out to the Bark Happy team at [email protected] if you have any questions!