Choosing the right healthy and delicious treats for your dog can be a daunting process. There are so many to choose from! Make the wrong decision and you're stuck with a bag of treats that your dog doesn't want, or worse, treats that are unhealthy for them. We can help you take the guesswork out of finding the right treats for your pup from a few places with expert advice.
Treats For Training
Not all treats are created equal. They serve different purposes such as a reward during training or as a tool for dental hygiene. When incorporating treats into training your dog, the experts at American Kennel Club (AKC) recommend fast-eating treats. They'll help keep your dog engaged as you go through the repetitive steps of reinforcing positive behavior. Soft treats are a good choice for this because they are easier and faster for your dog to eat. They are also smellier and dog parents know that the smellier the better for holding your dog's attention, especially when training them outside. Wellbites Soft Dog Treats a good choice to get you started. Another good choice are Zukes Mini Naturals.
Also, use small treats to get a training session moving at a good pace so your dog doesn't get distracted easily. You also want to make sure that you're not adding too many calories to your dog's diet. Keep them at a healthy weight. Use the 10 percent rule as a guide. According to the experts at the AKC, treats should not make up more than 10 percent of your dog's diet. Calculating this can be daunting at first but simply put, your bag of dog food should information on the amount of calories (or kcal) per cup. And some treat bags have the calories as well so it's just a matter of doing simple math to determine a healthy amount.
Treats For Dental Hygiene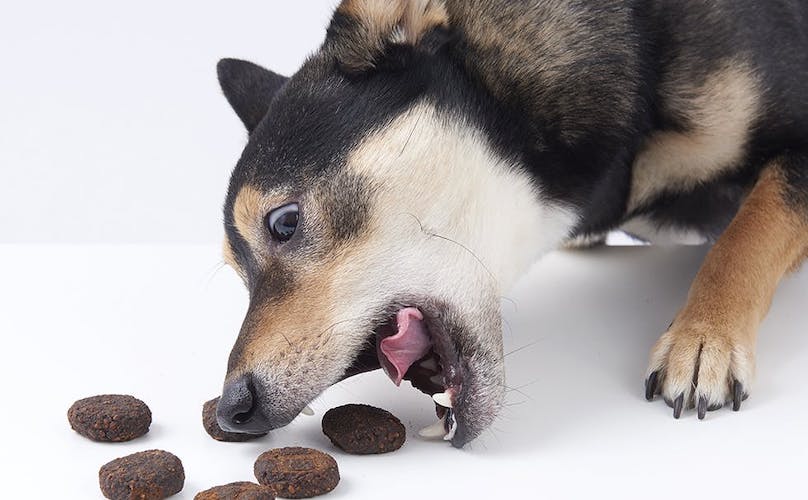 If you're looking for a treat to help with your pup's oral hygiene, treats made specifically as dental chews are a good choice. A popular dental chew are Greenies Dental Dog Treats with a unique shape and texture that cleans off plaque and tartar while also freshening your dog's breath.
In addition to dental chews, the experts at Animal Planet recommend long-lasting chew items such as rubber or nylon chew toys, rawhide or knucklebone. It's recommended that your dog spend about 30 minutes of gnawing each day in order to get as a good amount of tartar and plaque off of their teeth. Before choosing which chews to buy, the AKC recommends checking the label to make sure they made of healthy ingredients and sourced and made in the United States for the highest-quality. Also, choose a chew that is appropriate for your dog's age. To get started, check out BARK's top-reviewed chews for a variety to choose from.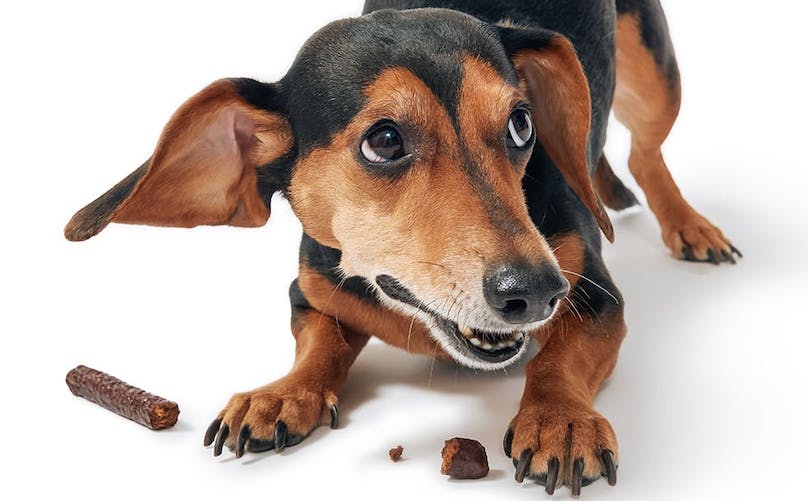 BARK also has a variety of treats to choose. Check out the premium treats for the discerning pup. Not sure what to get them? Peruse the top-reviewed treats to help you decide. Does your pup want something with a bite to it? Try the crunchy biscuits. Or maybe something with less of a crunch? Check out the soft-baked treats.
BarkShop has every kind of treat for every kind of dog, and they're all-natural, grain/soy/corn-free, and made in the U.S.A.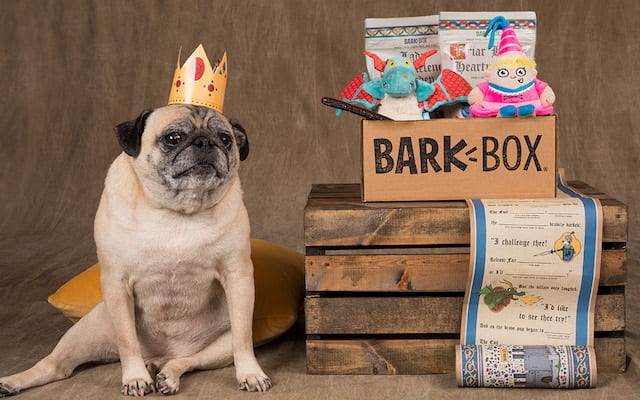 Looking for both tasty treats and fun toys for your pup? BarkBox has you covered! A box filled with 2 fun toys, a meaty chew, and 2 bags of all-natural treats will be delivered straight to your door each month. BarkBox is great for all kinds of pups and can be tailored to meet your dog's needs. Feel free to reach out to the Bark Happy team at [email protected] if you have any questions!