Calling all dog lovers! August 26th is National Dog Day, this National Dog Day take the time to make the furriest member of your family feel extra special. This list of fun things to do with your pup makes celebrating the special four-legged friend in your life easy.
1. Take A Puppy Paw Art Class
Let your creative side free with a puppy paw art class. Bond with your pup while creating abstract paw print paintings that you'll cherish forever.
2. Make Your Dog An Instagram
So clearly your dog is the best dog in the world, and every best dog deserves his own doggo fan page. Create an Instagram to share all the great memories you make on National Dog Day, and make sure to check out the secrets to making your dog famous.
3. Have A Photoshoot – With A Professional Photographer
Make your pup feel like the star of the show and create memories to last a lifetime. Your Facebook friends will thank you for the influx of cute dog that shows up on their feed.
4. Take Your Dog Paddle Boarding
Looking to have some fun in the sun? Hit the water with your pup on a Stand-Up Paddle Board Adventure. Your furry-friend can lounge away as you paddle down the ocean of smells.
5. Attend Pups In The Park
Think your pups a Major League Baseball fan? Throw on your ball cap and attend Pups In The Park. This series of dog-friendly baseballs games is bound to be a home-run.
6. Get Your Dog A Massage
Like humans, dogs get stressed and have muscle tension too. Help the four-legged friend in your life relax by treating them to a Massage.
7. Learn A New Game
Spice up puppy play time with a new game! Check out this article on the best games to play with your dog to keep playtime exciting and fun (for both of you).
8. Join An Agility Class
Schedule some weekly bonding time with your pup by joining an agility class! A great way to keep an active pup happy and engaged.
9. Go For A Drive In A Convertible
Throw on those wind goggles and enjoy the ecstatic look on your pups face as his ears flap in the wind.
10. Take Your Dog Out To Dinner
Wine and dine your pup at some of the best dog-friendly places in the country! Check out this list of pupper friendly places, free products, and secret dog menus.
11. Create A Blanket Fort
If your dogs anything like mine, digging in blankets is one of his favorite activities. Work together to build a blanket fort and enjoy the puppy snuggles that are sure to follow.
12. Throw A Puppy Party
Make your dog the talk of the town by throwing the event of the season: A National Dog Day Puppy Party. Invite all your dogs closest friends from daycare, the dog park, and maybe even the dog walker? (Human snacks should be provided as well)
13. Write A Book, Featuring Your Dog As The Lead
Every pup wants to be the hero of the story. Show your love by making him the star of his own! Services like Petlandia allow you to write your own pet-centered novel in a quick and easy format.

14. Complete The "Buy Everything Your Dog Touches Challenge"
Take your pup to the pet store and complete the "Buy Everything Your Dog Touches Challenge." Unless your pup is picky, chances are you're leaving with one very spoiled pup.
15. Take Your Dog To Work

There's nothing your pup loves more than spending time with you. Make your dog and coworkers happy by bringing your four-legged friend to work with you on National Dog Day!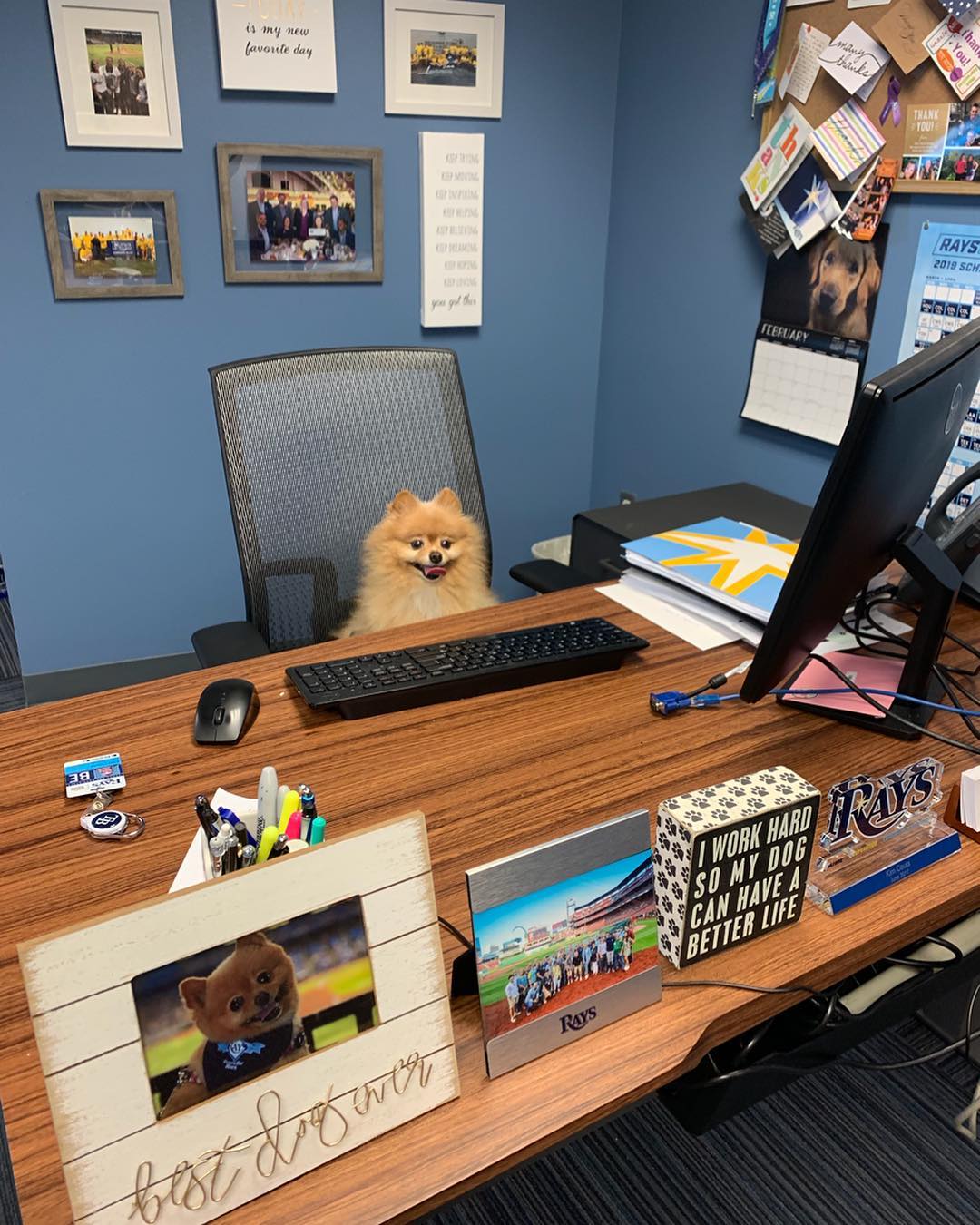 16. Get A Tattoo Of Your Pup
Wanting to memorialize your relationship with your furry best friend? A dog tattoo is a creative and lasting way to honor your pup. For some cool tattoo inspiration check out this article.
17. Have A Dance Party With Your Pup
What could be more fun than blasting some tunes and running around the living room with your puppy pal?
18. Let Your Dog Sleep In Your Bed
They love you and they love snuggles. Nothing makes a pup happier than sleeping with the pack. Trust me, waking up to puppy kisses is even cuter than it sounds.
19. Have An "Unboxing"- With A BarkBox
There's no going wrong when treating your pup to new toys and treats. With BarkBox let your pup tear apart the cardboard and unveil their new sweet surprises.
20. Take Your Pup Out For Drinks


Be the life of the party when you take your dog out to the bars on National Dog Day. Watch as he brings smiles to everyone's face and gets ALL of the pets. If you're lucky you can get your pup a cocktail, like at this London bar.
21. Do Some Doga "Dog Yoga"
Bond with your pup and dog lovers alike by taking a "Doga" (Dog Yoga) class! Your pup will love the chance to make new friends and be apart of the action.
22. Decorate Their Crate
It's National Dog Day and you want your pup to feel special on their day in the spotlight. What better way than decorating their crate to make them feel like a superstar?
23. Treat your Pup To A Puppuccino
This yummy sweet treat is bound to win your pup's heart! Want to make one at home? Check out this article for the inside details on making your own!
24. Take The Day Off Work
Spoil your pup this National Dog Day by taking the day off work and devoting it to your four-legged friend.
25. Go To A Drive-In Movie
Snuggle up in the trunk of your car for a fun movie night with the pup and bring plenty of snacks- for both of you to enjoy.
26. Pupflix & Chill
Get in your normal positions on the couch and sit down for a nice night in with your best four-legged friend. Put on a puppy flick and enjoy some quality time with your pup. Check out this list of the 13 best dog movies to watch on Netflix for suggestions on your National Dog Day movie binge.

27. Bake A Pupcake
Nothing shows your love and affection for your pup like food. This National Dog Day bake the dog in your life a special dog-friendly cake to show him that he is the best good boy out there.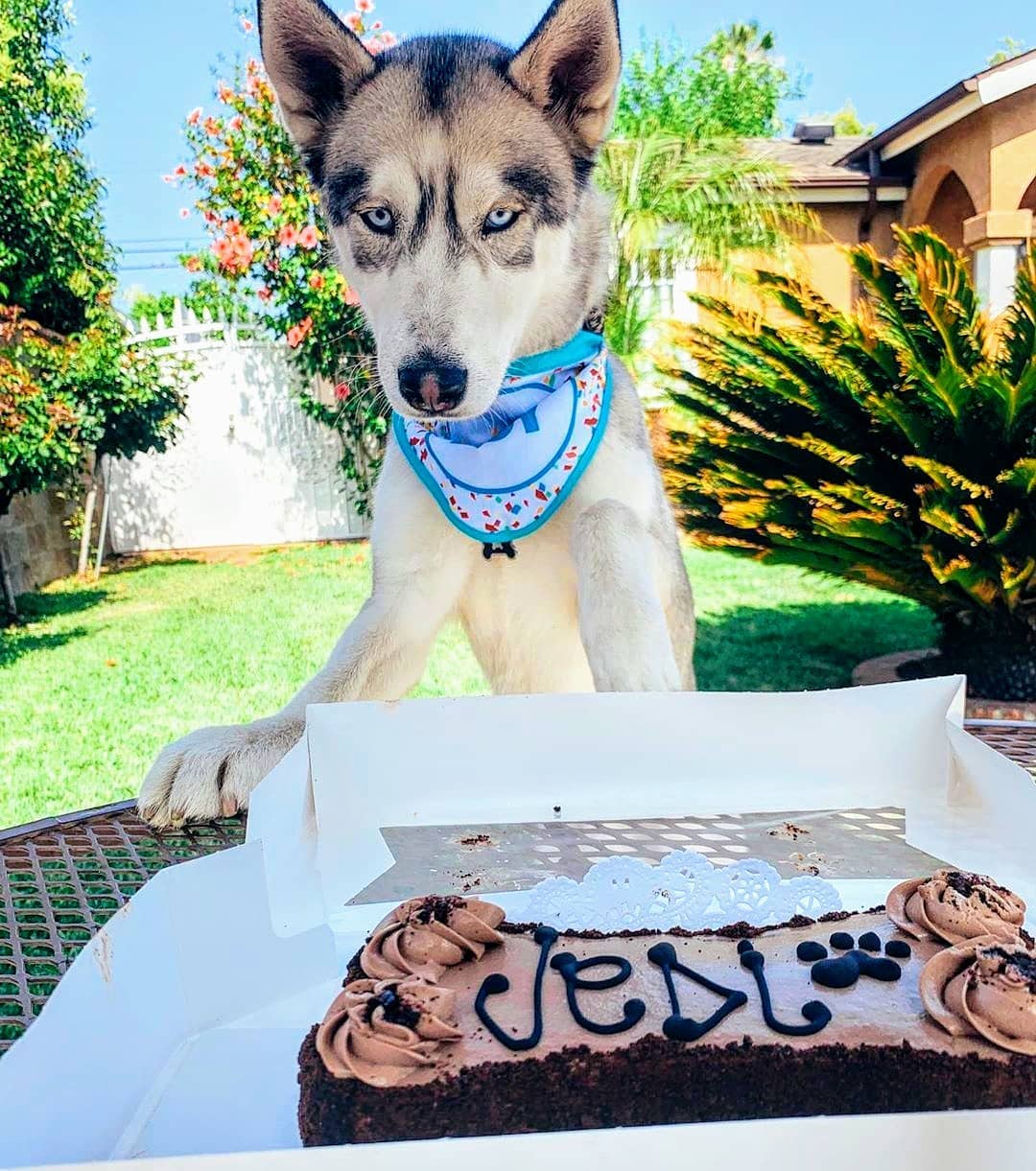 28. Treat Your Pup To A Personal Fitness Trainer
Have a busy day? Hire a Dog Jogger/Pet Fitness Specialist to exercise your dog! These personalized sessions are designed to fit your dog's individual fitness levels and improve your pups health.

29. Go On A Bike Ride
Take your pup on a tour of the town you'll both enjoy. Throw your pup in a basket up front or let your pup run alongside you for some extra exercise. Check out this article on all the things you need for your next bike adventure.

30. Treat Your Dog To A Pupicure
Get your dog the full spa treatment at a dog spa near you! Puppy facial? Puppy pedicure? Your dog will be saying "Yes please!"

31. Take A Herding Class
For the herding dog in your life, test out their natural abilities this National Dog Day with an Introductory Sheep Herding Class.

32. Buy Matching National Dog Day T-Shirts
Who doesn't love twinning with their best friend? Make your dog feel special with a new top celebrating them.

33. Get a Puppy Portrait Painted
Now, this is true dedication to your dog. Check out this list of all the reasons you need to immortalize your pup in portrait form.

Featured image of @ShowMeNoodz