Smart puppies know it's not enough to work hard. You have to play hard too. But sometimes our canine buddies play so hard, they tire themselves out. Then they adorably sleep with their toys still in their mouth. It's so cute knowing they wanted to keep playing but their eyes were getting a little too droopy…
1. "Please just one more game of fetch. I promise I'm not… too… tired… yaaaaaawn."
2. Puppy moms make the comfiest beds of all.
3. She's a tennis champion… in her dreams!
4. "That workout has left me EXHAUSTED!"
5. "I really should put my ball away before going to bed, but I'm just too worn out."
6. "Snooooooooooooooooore *fart* snooooooooooooooooooooore"
7. With a smile on her face, she dreams of the perfect ring.
8. "Don't you dare try to steal my monkey while I'm sleeping!"
9. "I wanted to destroy my bear by the end of the day but yaaaaawn, I'll just finish him off tomorrow."

10. It can be tiring saving the environment by only using recycled toys.
11. What do you get when you cross a curly foof-ball with a woodpecker? This sleepy pup!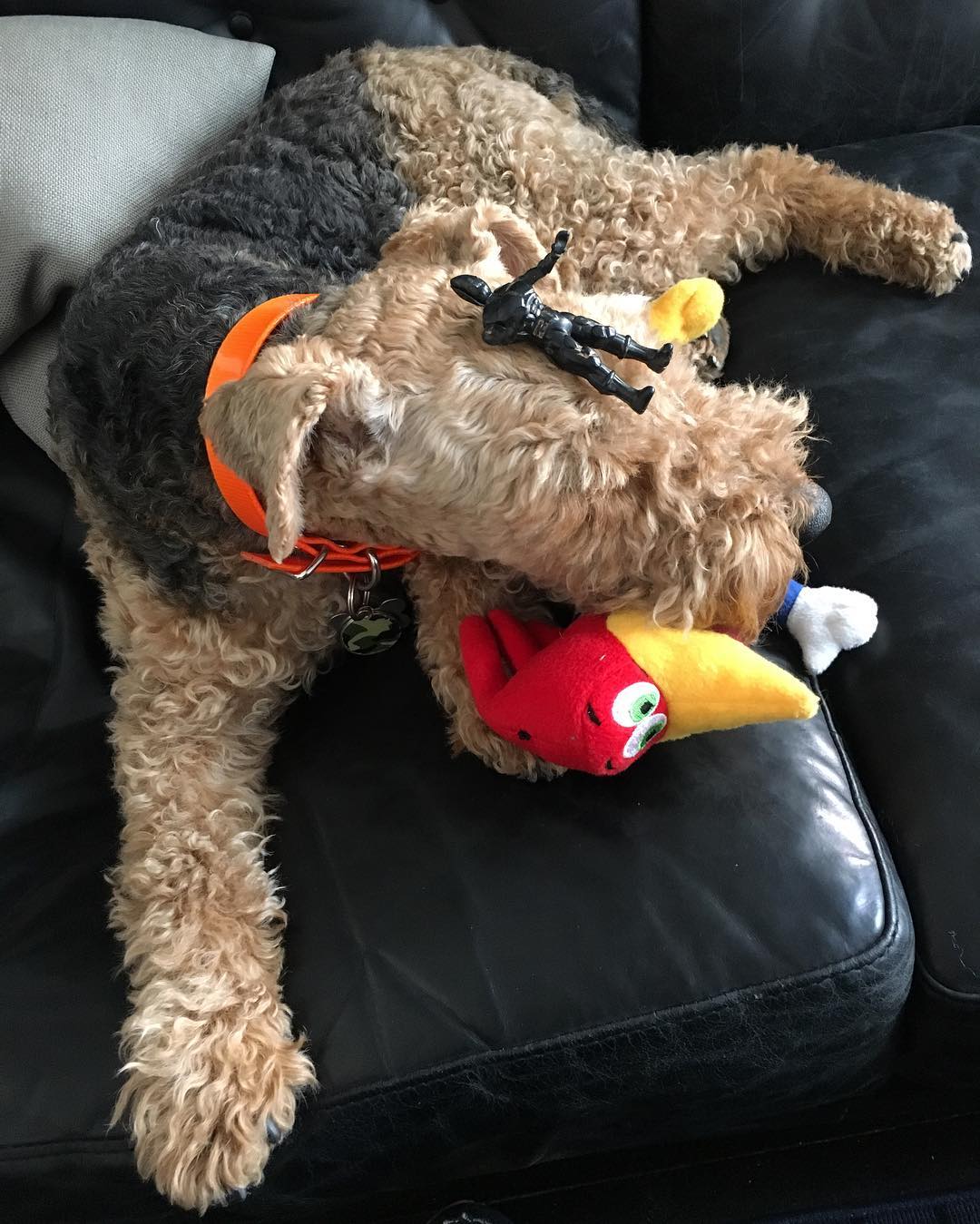 12. "I'm pretty tired. Instead of playing duck duck goose, can we play duck duck sleep?"
13. That awkward moment when your toy isn't completely in your mouth, but you're too sleepy to care.
14. What could be more warm and cuddly than a vicious fire-breathing dragon toy?
15. "Mommy says dinosaurs are extinct, but you'll still be my cuddle buddy forever."