If pets had the legal status of personhood, would this situation have been handled differently? Recently, Delta Airlines has been in the news due to Ty, the Pit Bull Terrier. Ty was on his way from Los Angeles to Tampa with his pup parent, Frank Romano. However, Delta personnel contacted Romano before the flight took off, and told him that Ty had chewed through his carrier while waiting to be boarded and escaped. [caption id="attachment_27373" align="aligncenter" width="650"]
Image via
PolicyMic
[/caption] Romano
told CBS News
that the Delta employees kept changing their report on what had happened. He was first told the dog bit through the kennel and the dog needed to be identified. Then he was informed that Delta couldn't find the dog, and that Ty had been lost for an hour. [caption id="attachment_27374" align="aligncenter" width="650"]
Image via
TODAY
[/caption] It's been a week, and although Ty was microchipped, he is still missing. According to
The Week
, Delta offered him $200 in credit in apology, but that means little to Romano. "I keep praying and wishing for him to come back. He's my best friend," he
said to ABC News
Monday. He would cheer me up when I was down. He would put his head on my leg or stomach and look at me with his puppy dog eyes." [caption id="attachment_27375" align="aligncenter" width="650"]
Image via
WTSP
[/caption] Although Delta contacted him to assure him the search is ongoing, he is still upset at the way the airline handled the situation. When contacted by
the LAist, he explained
how he got the run-around when the initial incident happened. When contacted for a statement, Delta told the BarkPost:
"Delta continues to investigate what happened but early indications show procedures were followed and the dog may have compromised the kennel on its own. Delta immediately worked with LAX airport teams and the customer to locate the dog but was unsuccessful. We remain in contact with this customer and we are fully supporting the search for their pet. Delta understands that pets are an important member of the family and regrets this occurred while this pet was entrusted to our care."
According to
reports by the Department of Transportation
, upwards of a dozen pets have escaped while being transported by airlines just this year alone. Since pets are legally seen as property, and it's difficult to discern the animal rights of situations such as Romano's. [caption id="attachment_27385" align="aligncenter" width="650"]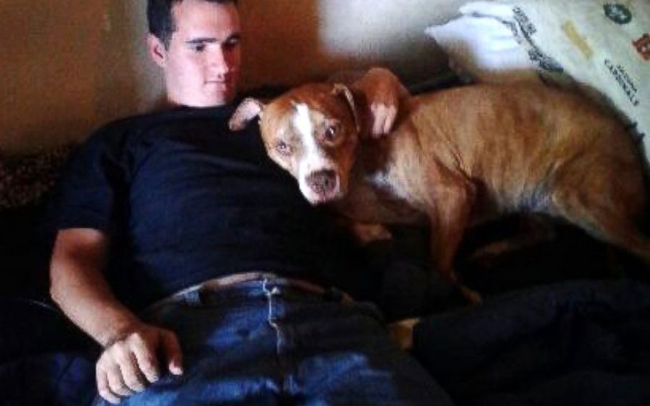 Image via
ABC News
[/caption] David Grimm, author of
Citizen Canine: Our Evolving Relationship with Cats and Dogs
, explored in-depth how the law is starting to slowly change to reflect the roles pets play in American families. As he told us:
"More than 90% of Americans consider their cats and dogs members of the family. So it's no surprising that owners value their pets more than they would a car or toaster. If someone breaks your toaster, you'll likely be satisfied if they give you $50 for the damage. Not so for your pets. We're seeing more and more court cases where owners have sued for thousands or tens of thousands of dollars for an injured or killed pet. We don't view our cats and dogs as property--they are members of the family."
[caption id="attachment_27387" align="aligncenter" width="650"]
Image via
davidhgrimm.com
[/caption] However, many argue that to give pets the same legal rights as people is not necessary. The
American Veterinary Medical Association
is
against such changes
, knowing that malpractice suits would soon follow. As Pepperdine University Law professor and animal lover Richard Cupp, who David Grimm consulted with while writing his book, explains:
"Legal personhood is not the answer. Personhood and legal rights are a fit for species where most members are capable of significant moral responsibility, and at present that's only humans. Arguably personhood is also a fit for things persons create to represent their collective rights and responsibilities, such as corporations. Animals are neither of those, but that doesn't at all mean there's nothing more we can do to address problems like this. Instead of calling animals persons, we should focus on moral responsibility. If current laws do not provide enough incentive to avoid tragedies like [the Delta situation], the solution is to create and enforce tougher laws that demand more of us. In my view, this approach is pro-animal (and pro-human; it's good for us to be good to animals)...Our attention should be centered on demanding an appropriate level of responsibility for animals' welfare, rather than on pretending that animals are people."
[caption id="attachment_27376" align="aligncenter" width="650"]
Image via
WTSP
[/caption] While the debate of animal personhood may or may not be applicable to the situation, this means little to the Romano family, who just want their dog bag. Ty and Romano met a year ago at a pet store, where Romano volunteered as a dog walker. Romano and his family was homeless at the time, and he and Ty bonded immediately. He and his family moved to Tampa to try and find better work, but as he
explained to CBS
, this attempt at a better life has had a huge setback because they are missing one of their family--their pup.
h/t to Gawker