On a frigid January day in East Cleveland, a local resident made a shocking discovery – a 3-year-old Pit Bull/Boxer mix had been shot 3 times in the head and shoulder then left by the side of the road to die. The good Samaritan sought immediate help from Animal Control who delivered the gravely injured pup to the Cuyahoga County Animal Shelter.
Miraculously, the dog they named Colt survived his injuries and surgery to repair his shattered nose and jaw. Now, after a second procedure to amputate a damaged front limb and several months of recovery, Colt is ready to begin the next chapter of his life with a loving adoptive family.
[bp_related_article]
Despite the horrific act of cruelty he suffered at the hands of a human, Colt remains loving and trusting with people. Unfortunately, the person who attacked him has not been caught in order to answer for his or her actions. Colt's past will likely remain a mystery, but thanks to the staff at CCAS, the private donors who funded his surgeries, and the good Samaritan who found him, he will have many years of happiness and love once he finds his perfect family.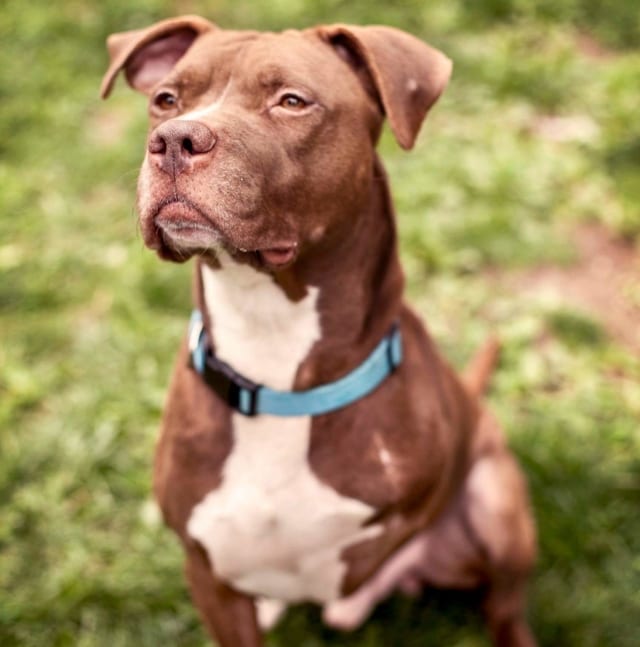 The Cuyahoga County Shelter has officially placed Colt on their list of adoptable pets. If you are interested in meeting this miracle pooch, visit the shelter's website or call them at 216-525-7877.
H/T to Fox 8 Cleveland
Featured Image via Cuyahoga County Shelter