Cassidy Williams had to say goodbye to her beloved dog Dood, but not before making one last precious memory.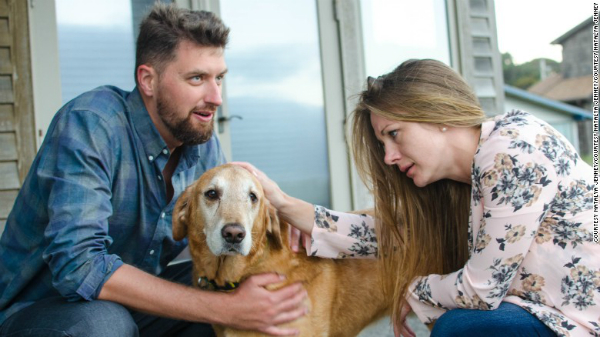 At just five years old, the Golden Retriever was diagnosed with terminal bone cancer. Williams was set to marry on the Oregon coast, but Dood was in Utah with her family. Williams' father drove the pup 13 hours so could be the ring bearer at his daughter's wedding.
Despite being bittersweet, Dood's trip to the ocean was a joyful experience.
[bp_related_article]
Williams said:
"He was so happy, he had so much energy. He did a fantastic job as the ring bearer."
Goodbye, sweet Dood. May you frolic in the waves in doggie heaven.
Featured image via Natalya Jenney
h/t CNN