Disclaimer: Make sure your pup is always safely secured when you're in a moving vehicle when hitting the open road. 🙂
The only way to describe how this dog is feeling is with this: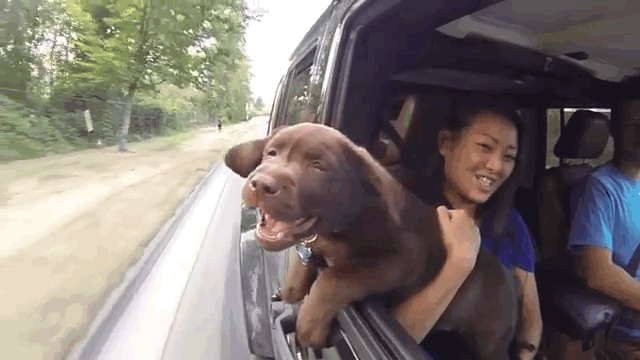 As cute as this video is, we recommend buckling up when going for car rides. You too pups!