Pay attention and take notes, pup parents – these hoomans are doing the parenting thing the best way pawssible!
1. No need for a thunder buddy with his nifty thunder fort!
2. Every dog should have a birthday this pawsome!
3. Dropkicked right in the feels.
4. Pretty sure every dog would like their hooman to practice this tasty birthday tradition!
5. Now THIS is what we call we call a dog house mansion!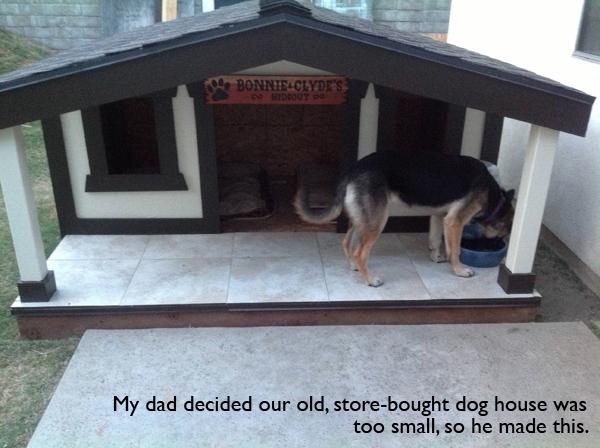 6. Who can say no that face? Oh and the hooman is cute too I guess.
7. I believe the word you're looking for is "pampered."
8. This hooman always provides first class travel for their seal nugget!
9. The front seat is always reserved for this pup!
10. The key to a good night's sleep: puppy snuggle sammich!
11. You know your hooman ruvs you when you're 90lbs+ and you still get to be a lap dog.
12. Cue the AWWWWWs!
13. Every dog needs one of these because of reasons.
14. To the pawsome person who made a bed ramp for their arthritic pooch, we salute you.
15. Who doesn't love a Mama Bear and her adorably protective threats?
16. Only the greatest dog parents let their pup open their BarkBox while wearing a Teenage Mutant Ninja Turtles costume. (Click here to get 10% off BarkBox!)

We hope these gave you some ideas to spoil your lil derp rotten, 'cause at the end of the day, don't they deserve it?