1. Throw him the unfetchable toy
Soclosesoclosesoclosesoclosesoclose
2. Or get him a furry, motorized friend
"I LOVE IT AND HATE IT AT THE SAME TIME SO MUCH!"
3. Ding Dong Ditch
"Yes? This is Dog?"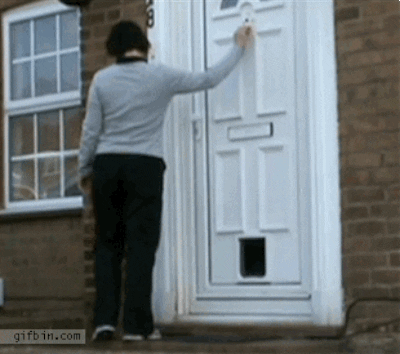 4. Bury a bone in the backyard
"I didn't bury this?
I DID NOT BURY THIS?!"
"HOOMANS, WE HAVE TO MOVE OUT!!!!!!"
5. Forget to tell him you're puppysitting the dog next door
"I had 214 kibble bites left. Three are missing. THREE ARE MISSING!!!!"
6. Put Peanut Butter on his nose
Spread and enjoy.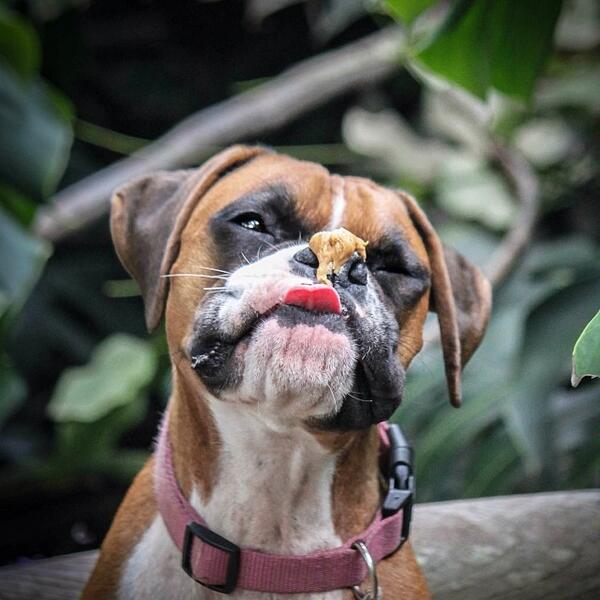 7. And Saran wrap over the toilet
If you're having trouble keeping Fido from enjoying his mutt-tini's from the pooper, try this harmless prank.
Step 1: Measure, wrap, and invite him in for a drink.
Step 2: Wait for head tilt.
8. The Fake Spider
Good for dogs and arachnophobes alike.
9. Attack of the Tennis Balls
"Mom got me a tennis ball! Mom got me another tennis ball! Mom got me a third tennis ball! Mom got me a 276th tennis ball!"
10. Pour Chicken Broth in his water bowl
"It feels so good when it hits your lips!"


11. The Swim Fake Out
"Please don't make me exercise! I don't want to swim! I don't want the water! Don't make me– Oh."
12. Yell a different dog's name for dinner
"That backstabbing sonofa…!"


13. Steal his swim trunks while he's skinny dipping
"Bob! BOB! YOU GET BACK HERE WITH THOSE!"
14. Prank Call Him
"Hey Rover, is your toilet running?"
Featured image via @aitanadazdaz/Twitter