***Looking for the best way to save money on toys, treats, and chews for your dog? Try BarkBox! Every month BarkBox delivers 2 original toys, designed in-house, 2 full bags of all-natural treats, and a chew. Sign up here and receive a free extra toy every month. <– This deal is worth up to $120 in value if you sign up for a 12-month subscription! 🙂
Being a dog parent is one of the most fulfilling experiences you can have. But let's be real—it can also be one of the most expensive! Between all the dog food, treats, trips to the vet, and other miscellaneous expenses (we're looking at you, dog-sized raincoat), it can add up—and take a serious toll on your wallet.

But being a pet parent doesn't have to completely train your bank account. You can give your dog everything he needs to be happy and healthy—without spending a fortune.

Let's look at 13 strategies that break down exactly how to save money on your dog:

Buy High-Quality Food/Treats…

It might seem counterintuitive, but spending a little extra money on high-quality dog food and treats will actually save you money in the long run.

Cheap dog food is filled with all sorts of unnatural ingredients and fillers that can cause digestive issues with your pup—and, over the long-term, can actually do some serious damage to your dog's health.

High-quality dog food and treats might have a higher price tag, but they give your pup the nourishment he needs to stay healthy—and the healthier your dog, the less money you'll have to spend at the vet!

…Or Make Your Own!

If the price tag for high-quality dog food and treats gives you sticker shock, save some money and make your own! There are tons of recipes out there to make nutritious (and delicious!) food for your pup—and, in most cases, you can make it at a fraction of the cost you'd pay at the pet store.
Go here for just a few excellent recipes!

Sign up for dog food delivery

If your dog is a creature of habit and likes to eat the same dog food all the time, you might be able to save a few dollars by getting your dog food delivered on a regular schedule.

Online retailers like Chewy offer auto-delivery discounts on certain products—including dog food. If you know your dog munches his way through one can of grub each day, schedule a regular delivery of 30 cans every 30 days. Buying in bulk can save you a few dollars a month—and, over time, those few dollars can add up to some major savings!

Become The King/Queen Of Coupons

Coupons are an essential tool in any thrifty person's arsenal. If you search hard enough, you can find coupons for just about everything—and that includes things for your dog. But where, exactly, can you find puppy-centric coupons?

First, check your mail. Local stores will send out mailers all the time—and, if you're lucky, you might get one from your local pet store. Also, check the grocery store mailers—you might find something dog-related sandwiched between the coupons for toothpaste and mustard.

Another great place to scout coupons is online. If you have a particular brand or product you (and your dog), check their website for printable coupons or sign up for their email newsletter—that way, you can get coupons delivered straight to your inbox.

Invest In Pet Insurance…

No matter how well you take care of your pup, things happen. Broken bones, emergency surgeries, dental work—there are tons of things that can happen with your dog that can leave you stuck with a steep vet bill. Which is why one of the best ways to save money on your dog? Pet insurance.

Pet insurance works similarly to people insurance. While preventative care typically isn't covered, it does cover your dog in case of emergency or pricier procedures. If your dog goes to the vet and has a covered expense, you submit a claim to your pet insurance company—and then they reimburse you for the cost.

As mentioned, your regular check-ups won't be covered, but pet insurance can save you thousands of dollars if your dog needs surgery or emergency care.

…And Get Regular Check-Ups

Pet insurance might not cover regular visits to the vet, but if you want to save money on your dog, you'd better make those regular visits a priority.

Preventative care is not only one of the best things you can do for your dog's health, it's one of the best things you can do for your wallet. Getting regular check-ups will help you identify any health problems in your dog—and nip them in the bud before they cause more serious (and more expensive) problems down the line.

Host A Pet Supply Exchange

Have you ever heard of a clothing exchange? Essentially, you get a group of people together and everyone brings articles of clothing they no longer want/need/wear. Then, you lay out the clothing and everyone gets to choose new items to take home. It's like shopping—except it's free. And guess what? You can do the same thing for pet supplies.

Get your dog loving friends together and have everyone bring the leashes, collars, toys, treats, and any other items their dog no longer uses. Once everything is assembled, everyone can choose the "new" items they want to take home. A pet exchange is a win-win situation; not only do you get to get rid of items you no longer use, but you get to take home new items for your pup without spending a dime!

Groom Your Dog Yourself…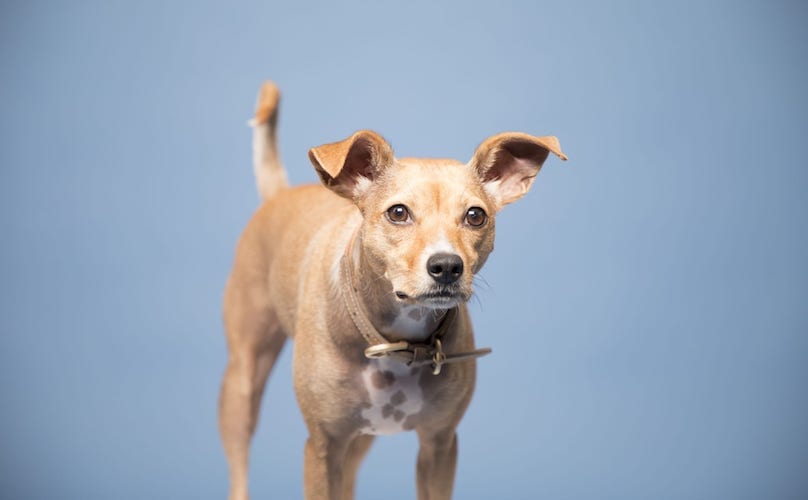 Grooming can get expensive. If you want to save some serious cash, roll up your sleeves and bathe and groom your pup at home!

…Or Try The New Groomer In Town

If at-home grooming just isn't an option, another great way to potentially save money on your dog? Take your pup to a brand new groomer.

New businesses typically offer lower prices and discounts as a way to build a customer base. So, if you can find a new groomer in your area, chances are, you can get the same level of service you'd get at a more established groomer—with a significantly lower price tag.

Propose A Trade Exchange With Your Trainer

You need to train your dog. But training can be expensive! Luckily, you might be able to save money on training your dog—if you get a little creative.

Service exchanges can be a great way to save money—and if you have a valuable service to trade with your dog trainer, you may be able to get a steep discount (or even free training!). So, for example, are you a professional baker? Offer to do a custom cake for your trainer's next open house even. Are you an accountant? Offer an hour of consulting services come tax time.

If you have a valuable service to offer, see if your dog trainer would be willing to do a service exchange—which will definitely cut costs on training.

Get Friends/Family To Puppy-Sit

When you go out of town, paying a puppy sitter can be almost as expensive as the vacation itself! That's why, if you want to save money on puppy-sitting costs, you need to tap into your network of friends and family.

The people that love you will probably be willing to watch your dog for much less than a traditional dog sitter. They might even be willing to do it for free! Just make sure you say thank you and pay them back in other ways (like offering to dog-sit the next time they go out of town).

You want to keep your dog stocked in all the toys, treats, and chews they need to stay happy, healthy, and entertained. But that can add up quickly—which is why you need BarkBox.

With BarkBox, you'll get a carefully curated selection of toys, treats, and chews delivered to your door each month—and the cost of a subscription is a much better deal than purchasing all those items separately.

Is your dog is a serious chewer, they go through toys, treats, and chews—and they go through them fast. That can add up quickly!

Super Chewer BarkBox is curated with super chewers in mind; you can rest assured that every toy, treat, and chew is built to withstand your dog's epic chompers. And because your pup will get more use out of each item, you'll save money. It's a win-win!
Looking For More Articles Like This?
How To Be A Thrifty Dog Parent
6 Ways Your Dog Could Get You A Tax Break