We all know it's hard to leave our dogs behind when we travel, whether it's for business or pleasure, but it's not always feasible to bring them along.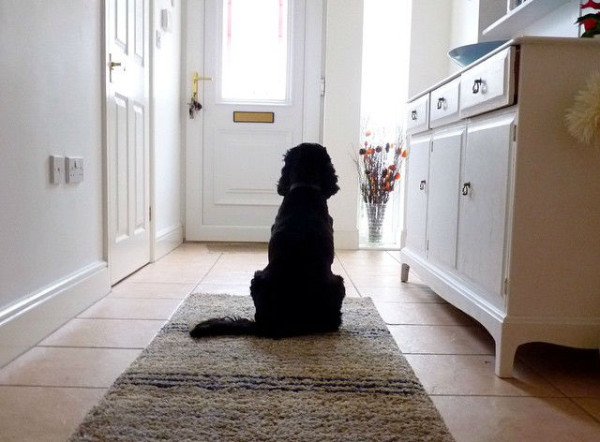 Fortunately for dogs and dog lovers, a new organization has figured out a way to keep the "I miss my dog" blues away and provide a great service for shelter dogs.
Walkzee is the first online platform designed to unite lonely dog lovers with shelter pups who could use a walk.
Whether you're having a ruff day at the office, or you're out of town, or you just don't have a dog, walkzee will enable you to find a dog to take for a walk so you can unwind all those human forces pulling on you day in and day out.
Founders Crissy and Charlie received the inspiration for walkzee when they planned the perfect hiking trip for themselves only to recognize one glaring imperfection: they had no pup to join them.
Instead of allowing themselves an inadequate hiking experience, they decided to visit a local shelter and request that a dog join them for the day. When the shelter agreed and they were able to have their ideal hike, Crissy and Charlie knew they were on to something.
Now walkzee connects the lonely, traveling dog lover with a local shelter pup to provide both of them with the friendship they crave. The next phase of development will be the walkzee app to make the process even more convenient.
The video below does a hilarious job of explaining how to use walkzee.
Crissy and Charlie are adopted dog parents themselves and appreciate the company of a good dog. Moreover, they know how valuable human interaction is for dogs still awaiting their furever home. More time with people means improved social skills which will ultimately make a shelter pup more desirable come adoption time.
And though walkzee hopes to give humans the ruv they need while they're temporarily away from their pooch, there is no reason a potential dog adopter can't use the platform to get to know a few pups and maybe find the dog they're looking for.
You can help walkzee on their mission by contributing to their crowdfunding campaign or babysitting a dog for a day!
Now all we need is an online platform that keeps our dogs from getting jealous when we're out of town playing with our substitute pups!
Featured image via Around You
For more, check out these articles!