You want your dog to have as many toys as they want. But unless you're rolling in cash, you don't have an unlimited toy budget—so you need to find toys at a great price.
But what, exactly, is a great price? What should you be paying to keep your dog entertained? How much does it cost for a dog toy?
So How Much Does A Dog Toy Cost?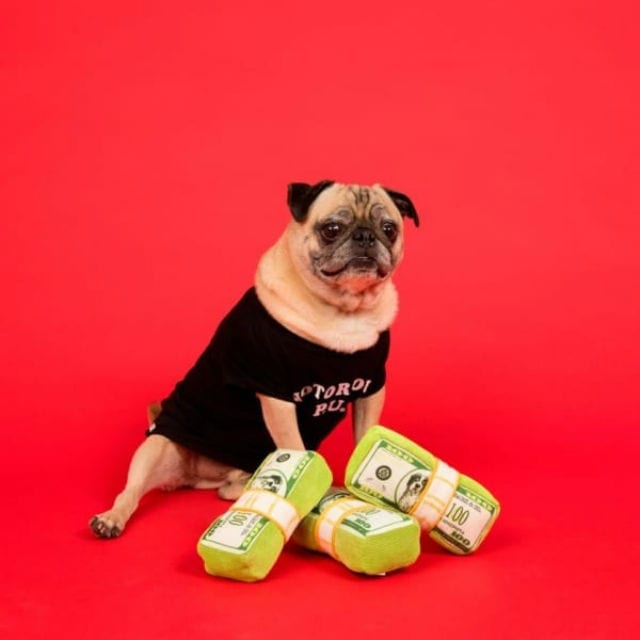 Let's start by answering this question: "How much does it cost for a dog toy?" Well, the answer is—it depends.
Not all dog toys are created equal. You can definitely find some toys in the dollar bin at your local pet store, but there are also toys with price tags that may make you cringe a bit.
So, how much should you pay? You don't want to spend a fortune on your dog's toys, but you also don't want to get him the cheapest one in the store. Typically, toys that are remarkably inexpensive have a low price tag for a reason—either they're poorly made, are made from subpar (or even dangerous) materials, or they're not fun or safe for your pup.
Super expensive toys , on the other hand, don't necessarily justify their higher price tag. The key is to find a happy medium. You want to find dog toys that are well-made; are manufactured from durable, safe materials; and will keep your dog happy and entertained for hours at a time—all with at a reasonable price.
How Much Should You Pay For Different Dog Toys?
The good news? You don't have to spend an arm and a leg (or an arm and a paw!) to get a high-quality dog toys. It's totally possible to find great, high-quality toys for your pup—all at a fair, modest price.
Let's take a look at what a reasonable price tag looks like for different categories of dog toys:
Toys should help your dog work off excess energy—and there's no better toy for that than Fetch Toys.
Prices for fetch toys can range anywhere from $5 for a set of basic tennis balls (like the "Best Balls Ever") to $18 for a bundle that includes various fetch toys and a carrying pouch (like the "Dalmatian Ball Pouch")—perfect for keeping things organized on your next trip to the park!
If you're looking to get the most bang for your buck, Spiky Core Ball Toys are a fantastic option. Spiky core ball toys are like two toys all wrapped up in one. First, there's a plush toy. Then, once your pup rips apart that plush toy, they'll be happy to find a whole new toy hiding in the center—a spiky ball that's perfect for chewing!
How much you'll pay for a spiky core ball toy (like Stop, Guac, and Mole or Benji The Bouncing Tiger) will vary based on factors like size, but anywhere between $10 and $15 is pretty standard.
If your dog likes to chew, constantly replenishing their stock of chew toys can get expensive. Which is why you need Super Chewer Toys.
Super chewer toys (like "Buns of Steel" or "Sven the Sweater Hedgie") are slightly more expensive than other chew toys, but they're manufactured to be super durable—which means they'll last a lot longer than typical toys. Expect to pay about $15 for these super-powered chewers.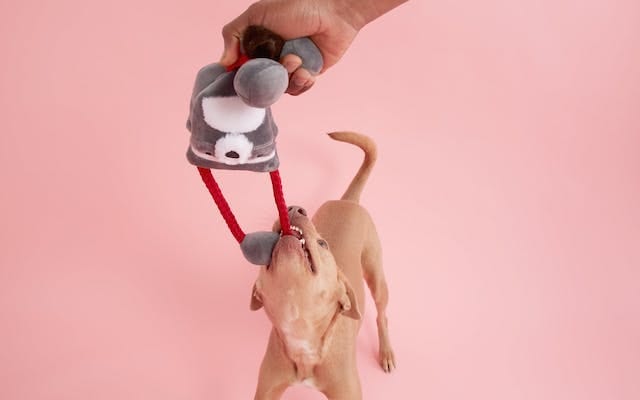 Tug of war can keep your dog occupied for hours—and that's why every pup needs a Tug Toy in their collection.
The best tug toys are extra durable (your dog is going to be tugging on them after all!), so they're slightly more expensive than your typical plush or rope toy. But they can also withstand a lot more wear and tear! Tug toys (like "Devious Devin" or "Rebellious Ruben") typically run anywhere between $10 and $20.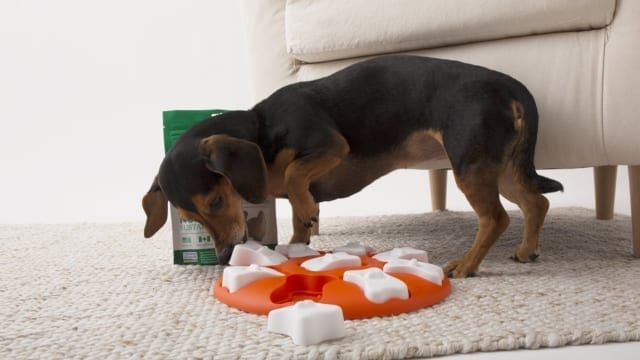 The best toys are the ones that occupy your dog's attention and their mind. And that's where Thinker Toys come in.
Thinker toys are like puzzles for pup—and because they engage your dog's problem-solving skills (and reward them with a yummy treat!), they can keep your pup occupied far longer than other toy options. Thinker toys (like "Treat Lock Treats" or "Dog Casino Puzzle") will typically cost somewhere between $10 and $20.
If your dog likes to snuggle, Plush Toys are always a hit. It's like their plushie becomes their new best friend, security blanket, and comfy pillow—all rolled into one!
Not only are Plush Toys (like "Fluffy Sue" or "Plush Taxi") a hit with pups, they're also great for your wallet—you can easily find a high-quality Plush Toy for $10 or less.
If you want to keep your dog's toy collection stocked—and at a fantastic price—you're going to want to check out BarkBox. With BarkBox, you'll get a carefully curated selection of toys, treats, and chews delivered to your door each month. And with a more-than-reasonable price tag – as little as $22 – you won't break the bank to get it!
**Every month BarkBox delivers 2 original toys, designed in-house, 2 full bags of all-natural treats, and a chew. Sign up here and receive a free extra toy every month. <– This deal is worth up to $120 in value if you sign up for a 12-month subscription! 🙂
Want More Articles Like This?
Is BarkBox Worth It?
What's The Cheapest Way To Buy Dog Toys?
What Are The Most Durable Dog Toys?
What Comes In A BarkBox?
What Comes In A Super Chewer BarkBox?