Welcoming a new dog into your home means looking forward to cuddle sessions, trips to the dog park, and unforgettable memories to be made. Bringing a new pup into your home also means it's time to go shopping! Before life with your new best friend begins, you have to make sure the right supplies are at hand.
First time dog owners may feel a bit overwhelmed when entering a pet store or searching online for the right items. There's a such a wide selection of dog bowls, cleaning solutions, toys, collars, and harnesses. "Where do I start?" Don't worry, we're here to help!
Even if you're bringing home a second (or third) canine companion, this list will be a great resource. Ranging from the basic needs to the more innovative items, the run down of great products will make sure you have all the necessary supplies for your new dog!
For A Dog's Space
An area designated solely for your new best bud will be very important. It will become their safe space, their home within a home, and where they'll spend time at night or when you're away. An affordable orthopedic bed is a great way to make a special spot for the new pup!
You can use doggy gates to section off a room for your pal, or to keep them from a room you don't want them to enter. There's also the option of creating a space for your little one with a doggy play pen.
Crate training is very common for newly homed dogs. If you've decided to crate train – and there are very good reasons to do so – you will need one large enough for the dog to stand up, turn around, and lay down. A crate is your pal's own personal space where they can be totally comfortable.
Consider a crate you'll be able to adjust as your pal grows if your dog is a young puppy. If the crate has more space than your pup needs to stand up, turn around, or lay down, your pooch could get the idea of using the excess spaces as its own designated potty spot. You would want to avoid this problem if you can!
The Frisco Fold & Carry Double Door Dog Crate is great for dogs of various sizes! This double door crate has a convenient divider panel allows the crate to expand as your pup grows. It also has a removable plastic tray that's easy to clean and you can fold up the crate for traveling or easy storage.
Food & Water Bowls
Just like you, your pal needs food and water. Don't forget to designate a bowl for each!
Dog bowls come in a wide variety of sizes, materials, and colors. Standard dog bowls are sure to get the job done for food and water. If your pup is a speedy eater, you would want to slow them down with a bowls like the Jasgood Dog Feeder Slow Eating Pet Bowl. The Pet Zone Designer Diner Adjustable Elevated Pet Feeder is great for extra large dogs. They won't have to strain their necks down to the ground when the bowls are raised to a more comfortable height.
Leash, Collar, Harness, I.D. Tags & More
Taking your new friend for a walk or to the dog park can be as fun for you as it is for them. First they need the right accessories before leaving home.
Zeedog has more than high quality classic leashes in fun and flashy designs. They also have shock absorbing leashes with soft padded handles to make walks with easily excitable pups a bit easier. If you see a print or color you like, you're able to get the matching collar and harness!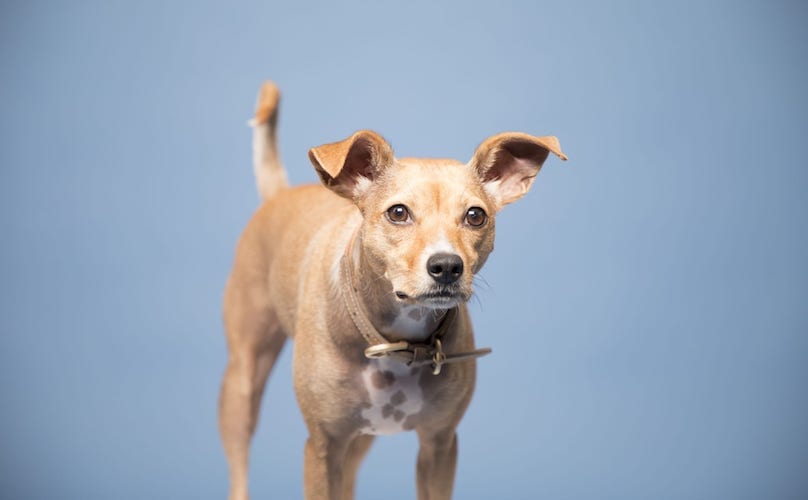 Add some bling to your pal's collar with a dog tag. A dog tag doesn't only let the world know the name of your adorable new friend, but also provides contact info in case your pooch wanders away from home. MiniWimPetTags uses lasers to customize your pup's tag and give it a bit of style. The double sided tag allows you can add your address, phone number, and even if your pal is microchipped!
Poop Bags, Pooper Scoopers & Pee Pads
Now that your pal has everything they need to go on a walk, but do you? It's your duty to pick up the doody – welcome to the world of pet ownership! The last thing any dog parent wants is a thin flimsy bag that fails and brings you in contact with the waste. Stock up on leak-proof bags like the BARK Dog Waste Poop Bags, which have funny quotes and they're environmentally friendly!
If your pal is simply taking a run out to the backyard, a pooper scooper will be extremely handy. Picking up their poop will allow you to enjoy the yard without worrying about certain…landmines.
If your new friend isn't house trained yet, training pads will be absolutely necessary! You want these pee pads to be leak-resistant, quick drying, absorbent, and able to hold at least 3 cups of liquid. Some pads, like the All Absorb Training Pads, also have an attractant and odor neutralizer.
Squeaky Clean: Shampoon/Conditioner, Non-Toxic Cleaning Supplies, Tooth Brush/Tooth Paste & More
No matter how much your new pup might hate it, bath time is a must. Having a quick dry towel ready is the first step, the next is picking the shampoo and conditioner. All dogs are unique and it's going to take a few weeks to know what kind of products work best for your pal's hair/skin type. If your little one has sensitive skin it's best to use soothing soaps during bath-time like Rocco & Roxie Calm and Sensitive Shampoo. For pups with longer hair that gets tangled, dry, or needs a bit extra shine, there's the New Natural Moisturizing Pet Conditioner. The conditioner comes in Lavender and Lemongrass.
When your pal's been playing in the mud, be sure to have some paw wipes on hand. These are great for in-between bath days or when you just don't have the time or energy to bribe your pal into the tub. Get your pooch clean again with a quick wipe down. The Pet Post Paw Wipe will have your pal smelling fresh again. For a fragrance free options, try the Pogi's Grooming Wipes.
Sometimes you new fur friend will find a way to make a mess. Don't worry, pet safe cleaning products like the plant based Seventh Generation line and the Nature's Miracle Carpet Shampoo will definitely come in handy! They'll help keep your home clean without irritating your pup with toxic fumes and other harmful ingredients.
And of course, don't forget about your dog's teeth! A tooth brush and dog toothpaste are both basically must-haves if you want your best friend to live a long, healthy life full of great smiles.
Go here for a full breakdown of the sort of grooming supplies you might need.
First Aid!
Yes, even pets need special care and attention when they get boo-boos. A Dog First Aid Kit should be kept in the car for trips and in the home while between adventures. Aside from the bandages, this kit also has a handy pocket guide to help you provide proper first aid for your four-legged patient.
You didn't think we'd leave out treats, did you? Of course new dogs need treats. It may take a bit of time to find what your pal truly loves, but high value treats from BarkShop are a great place to start! Rewards, like the Koha Lamb Jerky Strips, will help you train your new friend and will definitely get that tail wagging! For smaller pups try Healthy Dogma Bacon Treats.
For those canine companions who love a good chewing session, longer lasting goodies like the Beef Knee Caps or the Himalayan Dog Chew will keep your pooch busy and happy!
And of course, your new dog is almost certainly going to need some toys to play with! From Plush Toys to Tug Toys to Super Chewer Toys, there's bound to be something out there for your boy or girl, regardless of their personality.
Go here for a more thorough breakdown of the best toys for new dogs.
Get what your pal's new favorite toys, treats, and chews sent right to your door with a BarkBoxand Super Chewer BarkBox subscription. A carefully curated box of toys, treats, and chews will make #BarkBoxDay your pup's favorite day. Owners can tailor their dog's box to best fit their furry friends, especially those with allergies! If you have any questions, don't hesitate to reach out to the friend Happy Team on BarkBox.com or email [email protected].
Looking For More Helpful Posts Like This?
Where Should You Get Your New Dog?
How To Train Your New Dog To Be A Good Boy Or Girl
What Toys Should You Buy For Your New Dog?