French Bulldogs were made for playtime! These squishy-faced, bat-eared pups are just as fun to play with as they are to look at. French Bulldogs, or "Frenchies," are known for their goofy, quirky, and cheeky demeanor. Basically, Frenchies are the reigning title-holders of "Class Clown" at doggie daycare.
Thankfully, these entertaining dogs are also easily entertained. They're eager to play with you, most toys, a leaf, a squirrel – anything! In particular, French Bulldogs go bananas for toys that involve chewing, fetching, squeaking, and – most importantly – bonding with their human.
Here are toys that will have your Frenchie barking "Oui, oui!"
Meet the toy of your Frenchie's dreams. Spiky Ball Core Toys combine everything a French Bulldog seeks in playtime: fluff for chomping, spheres for fetching, ropes for tugging, and a surprise spiky ball for squeaking! Your goofball will be endlessly amused with this toy!
Plus, French Bulldogs are loyal people pleasers who constantly want their human's love and attention. So if you want to make your Frenchie ridiculously happy, use this toy in a game of tug-o-war! Nothing will make your bat-eared baby happier than, say, a "Twittleston Twerp" and your attention.
Don't be fooled by their goofy personalities, French Bulldogs are intelligent dogs. Puzzle Toys – also called Thinker Toys – are perfect for your pint-sized Einstein. These toys stimulate your dog's mind and battle boredom while you're away or busy.
Frenchies do have a reputation for being stubborn. However, with treats packed into a "Dog Brick Puzzle," your Frenchie will be eagerly motivated to uncover as many tasty morsels as possible.
A French Bulldog's favorite pastimes include retrieving and chewing. So your Frenchie will go crazy for durable fetch toys. But are soggy tennis balls getting old and predictable? Bring your game of fetch to the next level with Super Chewer Toys.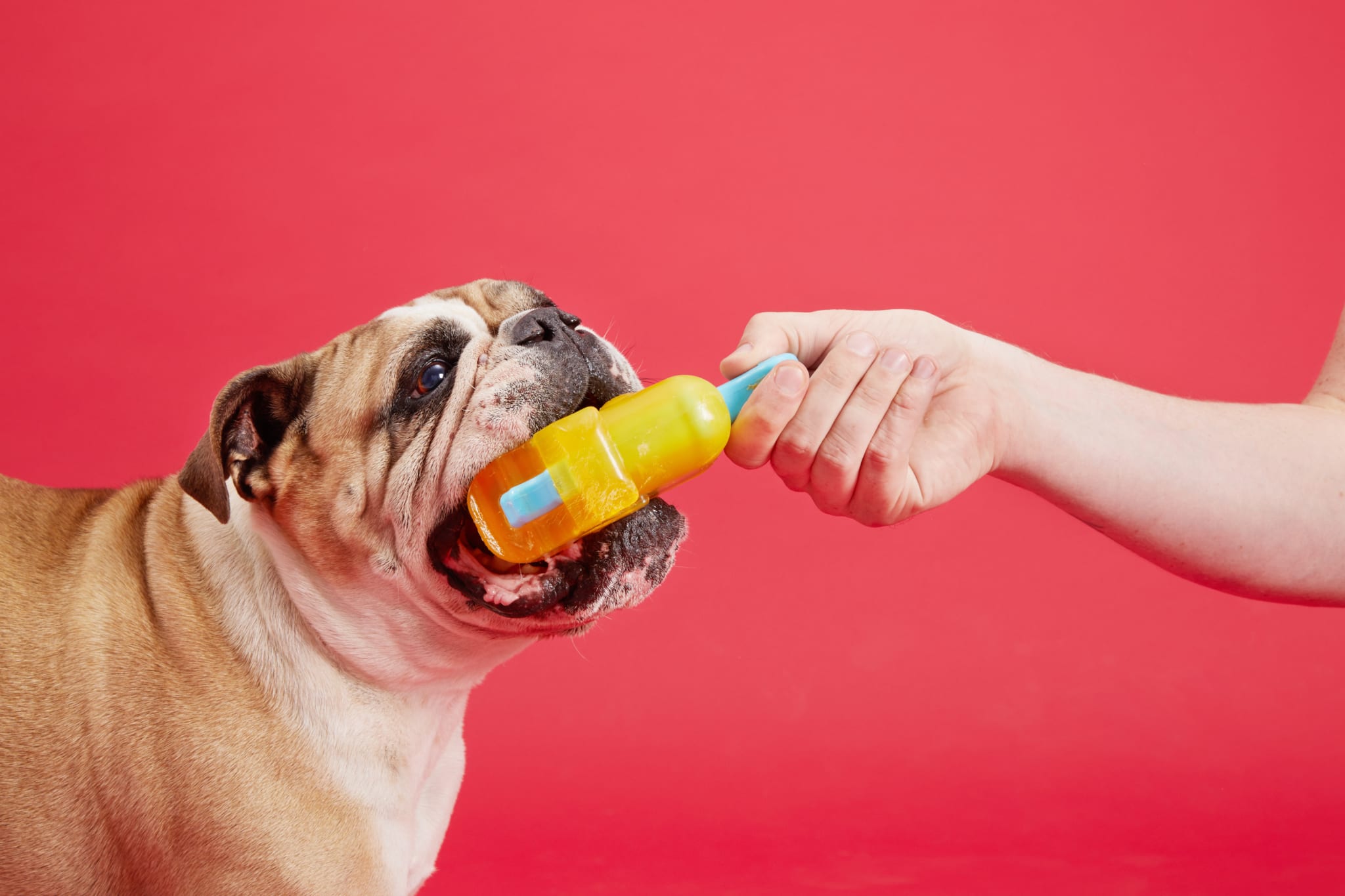 These toys – like "Gobble Gobble Gus" and the "Sledgehog" – come in fun characters and designs. Plus, their bounciness makes for a wild game of fetch. And when your Frenchie grows tired of fetching, they can chew to their heart's content on the super-durable rubber.
Can't choose just one toy for your furry friend? Or maybe you want to keep your French Bulldog entertained with a changing collection of toys and treats? Then BarkBox is the perfect solution! This monthly subscription service delivers everything your Frenchie could possibly desire straight to your door. This includes 2 unique toys, 2 bags of tasty treats, and 1 scrumptious chew.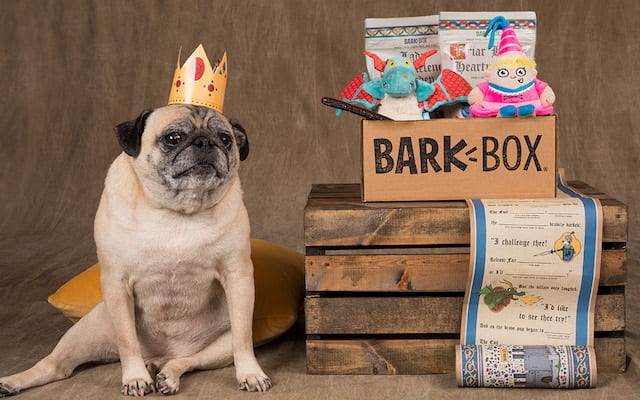 Even better, each collection is curated around a fun theme! So, your paleontologist pup may get Chewrassic Bark one month and get groovy with Throwbark Thursday the next. It's endless fun with BarkBox!