**Looking for a gift that'll really get your pup to love your new partner? Check out BarkBox! Every month BarkBox delivers 2 original toys, designed in-house, 2 full bags of all-natural treats, and a chew. Sign up here and receive a free extra toy every month. <– This deal is worth up to $120 in value if you sign up for a 12-month subscription! 🙂
If you have a significant other, that's great. If you have a dog, even better. And if you have both, your life is basically amazing.
Even though everything is going super well for you (and congrats on that, by the way), you might be nervous about the inevitable moment when you introduce the human love of your life to the furry one.
We get it, so here are eight simple steps to minimize stress and make the process easier for you, your partner, and of course, your pup!
1.Prep With An Article Of Clothing Carrying Bae's Scent
Certified pet trainer Mikkal Becker recommends bringing home a slept-in tee shirt or used towel carrying your sweetie's scent several days before the introduction.
Each time you present the item to your dog, provide a reward in the form of praise, a walk, a play session or a treat. Repeating this process in the days leading up to your date will help your dog associate your special someone with positive images and will help reduce anxiety.
2. Meet On Neutral Turf
When the big day arrives, make sure to introduce your significant other and your dog in a neutral location, like a park or a cafe. Dogs are understandably more alert and protective when a new human appears in their home.
3. Bring A Favorite Treat
Arm your partner with a particularly drool-worthy stash of treats. You can keep it delicious and healthy with something liked baked chicken or lean jerky treats.
These are to be used strategically (not just shoveled into the dog's mouth). You want your dog to associate their favorite snack with your favorite human.
4. Let Your Dog Make The First Move
No matter how easygoing your dog is, always allow them to make the approach. Instruct your date to stand or sit sideways and avoid looking at or speaking to your pup. Even if the dog approaches immediately away, have your human remain still until your dog has finished checking them out.
5. Immediately Play A Game Or Give A Long-Lasting Treat
Keep your dog's mind off of the fact that there is an intruder on his turf by immediately engaging him in a game of fetch or having your date present him with a chew bone or stuffed Kong toy to enjoy.
Play activity should be relatively calm — no games of chase, keep away, tug-of-war, or wrestling. (At least, not yet!)
6. Reward Signs Of Acceptance
Each time your pooch shows a positive sign of getting to know your date, like making eye contact or asking to be pet, one of those super-delicious treats should be given. If your dog is still a bit unsure, toss the treat on the ground first.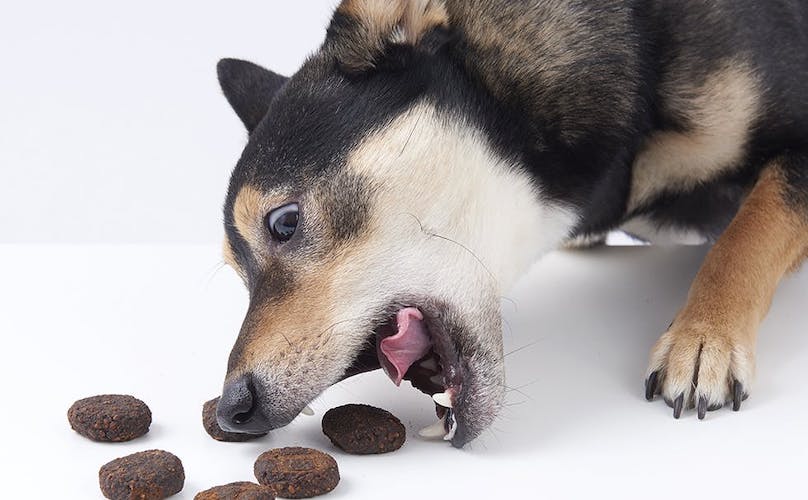 The ultimate goal is for your dog to actively seek out attention from the new love in your life and take treats directly from his or her hand.
7. Have Your Date Feed Your Dog Or Go For A Walk (Just the Two of Them!)
As your dog comes to accept the presence of a new visitor in his home, you can gradually increase how much responsibility your S.O. takes on. Having him or her feed your dog or take him for solo walks can build their bond of trust.
8. Walk Or Ride Home Together
Once your dog and your date have established an initial trust, enjoy a little time together before heading home. When walking, allow your partner to hold the leash and do the majority of the interacting with your pup.
Once your pup is sufficiently tired out, everyone can go home together. If you're driving, take the same car so the three of you can enjoy a nice drive.
That's it! These tips should help your pup adjust to the other love in your life, but keep in mind that if your dog acts out, you should seek the advice of your vet or a trainer.
With any luck, though, your pup and partner will get along great, and start greeting you every morning looking something like this:
Because, dang, you're just that good. And you deserve it.
Looking For More Articles Like This?
What's The Best Dog Gift For A Boyfriend?
What's The Best Dog Gift For A Girlfriend?
You With Your Dog VS. You With Your Significant Other
What Are The Best Gifts For Dog Lovers On Amazon?