***Looking for a gift to blow your pup's mind? Spoil them with a BarkBox! Every month BarkBox delivers 2 original toys, designed in-house, 2 full bags of all-natural treats, and a chew. Sign up here and receive a free extra toy every month. <– This deal is worth up to $120 in value if you sign up for a 12-month subscription! 🙂
As a human, you need health insurance. Not only does it help you get the preventative care you need (like annual check-ups) to stay healthy, but it also protects you from racking up thousands (or tens of thousands…or hundreds of thousands!) in medical bills in case of emergency. The premium you pay is totally worth it when you consider all the benefits you get from having health insurance.

Having insurance is a must for humans. But what about for dogs? Is pet insurance worth it for dogs? Why or why not? And, if so, what are some of the best pet insurance options out there—and which should you choose for your pet?

What Is Pet Insurance?
So, first things first—before we jump into whether pet insurance is worth it for your dog, let's talk about what, exactly, pet insurance is.

Pet insurance is exactly what it sounds like—it's an insurance policy for your pet. When you buy pet insurance, you pay a monthly premium. Then, if you have unexpected medical costs for your pet—like diagnostic testing, surgery, or an extended disease or illness—your pet insurance company will help you cover the expenses.

Is Pet Insurance Worth It For Your Dog?
So, now that you know what pet insurance is, let's get to the good stuff—whether pet insurance is worth it for your dog.

And the answer is—it depends! There's no one-size-fits-all answer; the value of pet insurance is going to depend on your dog, your dog's health, and how much in covered medical bills you have for your pet each year.

We can't give you a definitive answer on whether pet insurance is worth it for your dog—but we can give you the pros and cons of pet insurance to help you draw your own conclusions! Let's take a look at some of the benefits and drawbacks of pet insurance policies:

Pros
Pet insurance can save you a lot of money. If your dog gets sick, needs emergency surgery, or has any other unexpected medical issues, the veterinary bills can easily total in the thousands. When you have pet insurance, your policy will cover a huge chunk of those expenses—which means you won't have to shell those thousands of dollars out of your pocket.
Pet insurance protects your pet. A lot of pet owners wouldn't be able to afford costly medical bills if their dog had an unexpected illness, accident, or medical setback. Pet insurance protects your pet—and ensures that, regardless of your financial situation, your pet will get the care they need to stay healthy in case of an emergency.
Pet insurance policies offer a variety of coverage. Most pet insurance policies offer a variety of coverage options. So, if you have a healthy pet and want to keep monthly premiums to a minimum, you can opt for a more minimal plan. On the flip side, if you want more coverage, you can pay a little more per month—and rest easy knowing that, should anything happen, your pup is covered.
Cons
Routine care typically isn't covered. Unlike human insurance, most pet insurance policies don't cover routine care, like vet office visits or dental cleanings.
Premiums can be expensive. Pet owners can expect to pay between $200 and $900 per year (or more) on pet insurance premiums. That adds up over the cost of your pet's life—and the total cost of premiums can actually end up being more than the cost of unexpected medical bills.
It can take awhile to get reimbursed. With pet insurance, you typically have to pay for your dog's medical bills up front—then submit a claim to your pet insurance company for reimbursement. Depending on the insurance carrier, reimbursement can take some time—and carrying that debt with you while you wait to get reimbursed can put a strain on your finances.
Bottom line: like anything else, pet insurance has its pros and cons. But you never know when you're going to be faced with unexpected medical bills—and, in those situations, pet insurance can be a (literal) lifesaver for your pup. So in our opinion, pet insurance? It's definitely worth it.

What Pet Insurance Options Are Out There?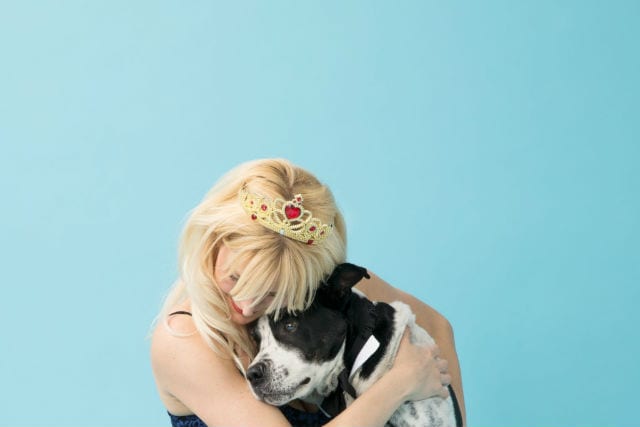 If you do decide to get pet insurance for your pup, there are a lot of options to choose from. Here are some of the most popular pet insurance options on the market (along with a few pros and cons for each!):

Trupanion has been protecting pups since 2008. With one of the most comprehensive policies in the business, Trupanion is a favorite with vets and pet owners alike.

Pros
Policies accepted by 100% of vets in the US
Policy pays out 90% of eligible bills after deductible is met
Offers extensive coverage for a number of conditions, illnesses, and emergency situations
Trupanion pays participating vets directly; you just pay your responsibility and they'll handle the rest
Cons
No coverage for wellness care or pre-existing conditions
Dogs 14 years of age or older are not eligible for Trupanion pet insurance
Insurance provider Pets Best has been providing care for pets for almost 15 years; since 2005, the company has paid out an impressive $150 million in claims.

Pros
No coverage restrictions for older pets
Variety of plans to suit different needs/budgets
24/7 Pet Helpline included with all plans
Cons
Some of the less expensive plans have an annual limit on coverage
Some of the less expensive plans have high deductibles (up to $1000)
No coverage for wellness care or pre-existing conditions
Embrace Pet Insurance is one of the most popular pet insurance carriers in the US, covering more than 100,000 pets—and for every policy sold, Embrace donates $2 to pet-related charities.

Pros
Offers a Wellness Rewards Program to help cover the costs of routine care
Alternative treatments, like chiropractic care and acupuncture, are covered when provided by a licensed veterinarian
Flexible copays depending on your budget/plan (10%, 20%, or 30%)
Cons
All plans have an annual payout limit
No coverage for pre-existing conditions
Healthy Paws has one of the best reputations in the pet insurance industry, consistently being recognized as one of the best providers by customers, veterinary professionals, and industry insiders.

Pros
You can choose between a variety of copays to best suit your budget (10%, 20%, 30%, or 40%)
No payout limits (incident, annual, or lifetime)
Flexible deductibles for every budget ($100 to $750)
Cons
12-month waiting period for claims related to hip dysplasia
No coverage for wellness care or pre-existing conditions
Figo is a cloud-based pet insurance provider with a number of flexible pet insurance plans to meet the need of any pet owners (and their pups!).

Pros
Offers up to 100% reimbursement after deductible is met
No age limits for coverage
Certain pre-existing conditions are covered if dogs are symptom free for 12 months or more
Cons
More comprehensive plans have high monthly premiums
Some plans have annual limits
Looking For More Helpful Posts Like This?
How Do I Know If My Dog Needs To Go To The Vet?
Is Your Dog Sick? Watch For These 10 Common Signs
What Are Signs My Dog Has A Mental Health Illness?