This post is brought to you by the folks over at Rocco & Roxie Supply Co.™! Click here to redeem a special Bark discount of 20% off of your purchase. 
Accidents can become a problem for even the best-behaved dogs. Nervousness, new environments, age, and marking tendencies all contribute to a dog's desire to take a whiz in the most inconvenient places.
When I brought home my second dog Levi, I was over the moon with excitement. Meanwhile Molly (my first puppy love) couldn't wait for this furry intruder to leave, and wasn't afraid to let us know. She started having "accidents" in the living room – going back to the same spot even once the mess was cleaned up. It became her go to way of letting us know she wanted the new kid gone. Levi started doing the same thing and it became a full blown peeing war. (It smelled about as gross as it sounds.)
Looking back, I wish I had known a little bit more about why Molly kept going back to that spot every single time. Aside from attempting to mark her territory, Molly could still smell the urine we thought was gone. It turns out, the cleaning products we were using weren't actually getting rid of the urine, they were simply covering up the smell. That's why when I heard Rocco & Roxie™ had come up with a solution for both, I was curious to learn more.
Their Stain & Odor Eliminator  not only gets rid of the stain, it also eliminates the odor so that even the sharpest hound-nose won't be able to find the spot again. The professional strength spray is strong on stains but gentle enough to be used around your children (whether those are dogs or humans). It's also perfect for puppy training since there are bound to be some accidents along the way. 😉
We gave it a try when our office puppy Pepper left some pee behind in one of our conference rooms.
The spray is made up of essential oils that immediately left the room smelling fresher without leaving a chemical scent behind. How it works is the spray is loaded with all-natural strains of bacteria that are activated when they come into contact with stains. These enzymes break down organic matter through a natural process that actually eliminates the odor, instead of just masking it.
If your dog has an accident in their carrier or crate, it's great for cleaning up those messes too. The spray can be used on fabrics, furniture, bedding, and virtually anything your dingus decides to dirty up (including snuggly blankets).
The Stain & Odor Eliminator has a Seal of Approval from the trusted Carpet and Rug Institute (CRI) so you won't have to worry about it leaving any funky marks behind. What I love most is Rocco & Roxie Supply Co.™ isn't a cleaning company, they're a dog company that happened to make a cleaning product. They're just as crazy and obsessed about dogs as we are.
The folks over at Rocco & Roxie™ are offering a special Bark discount of 20% off that you can redeem here. To learn more about how you can keep your house free of puppy pee and other dingus dirt check out Rocco & Roxie™.
Featured image via. Bark & Co.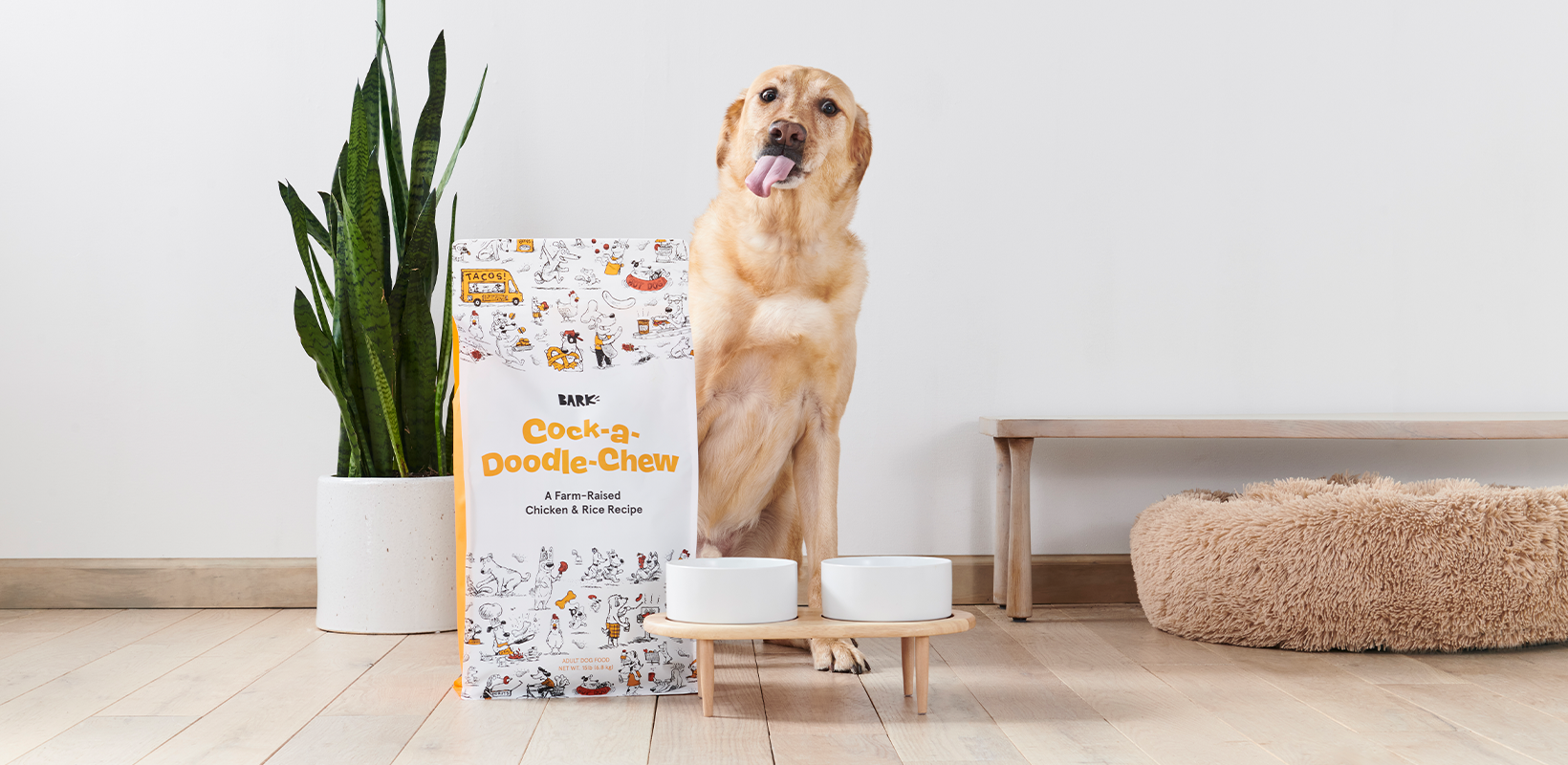 Nutritionist-crafted food for your dog's breed or mix.
Recipes designed for dogs' individuality

LEARN MORE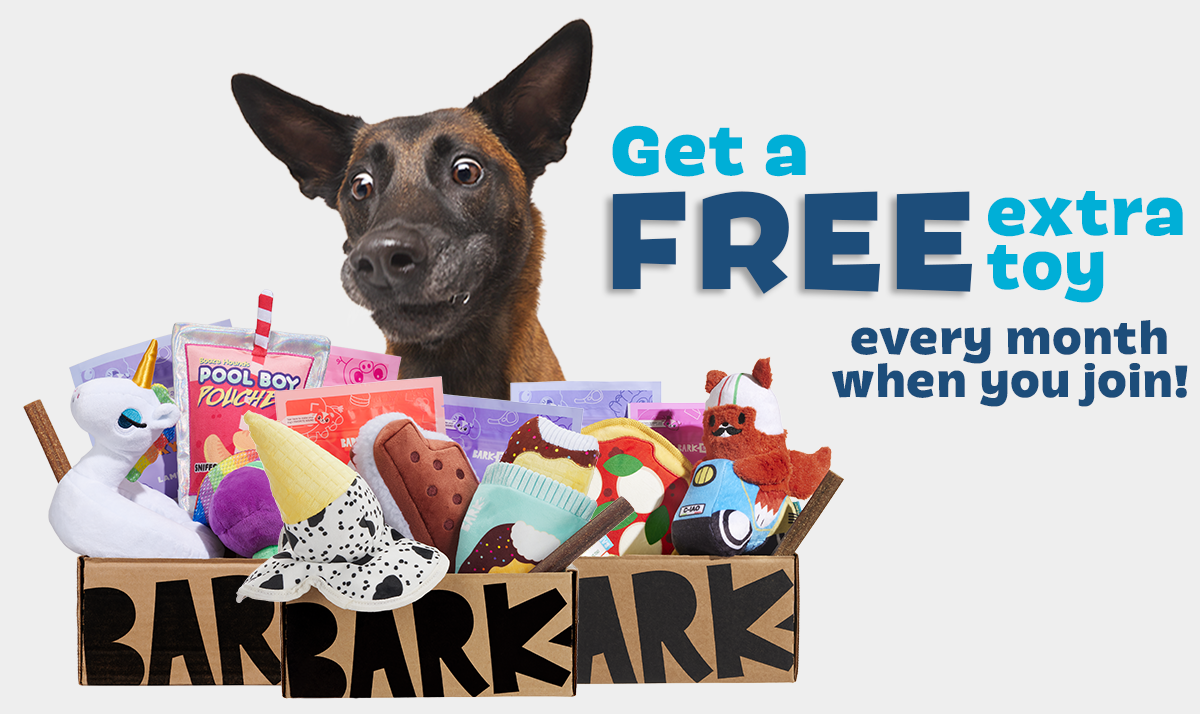 INNOVATIVE DOG STUFF, EVERY MONTH.
A themed collection of BARK-designed toys, treats, and chews.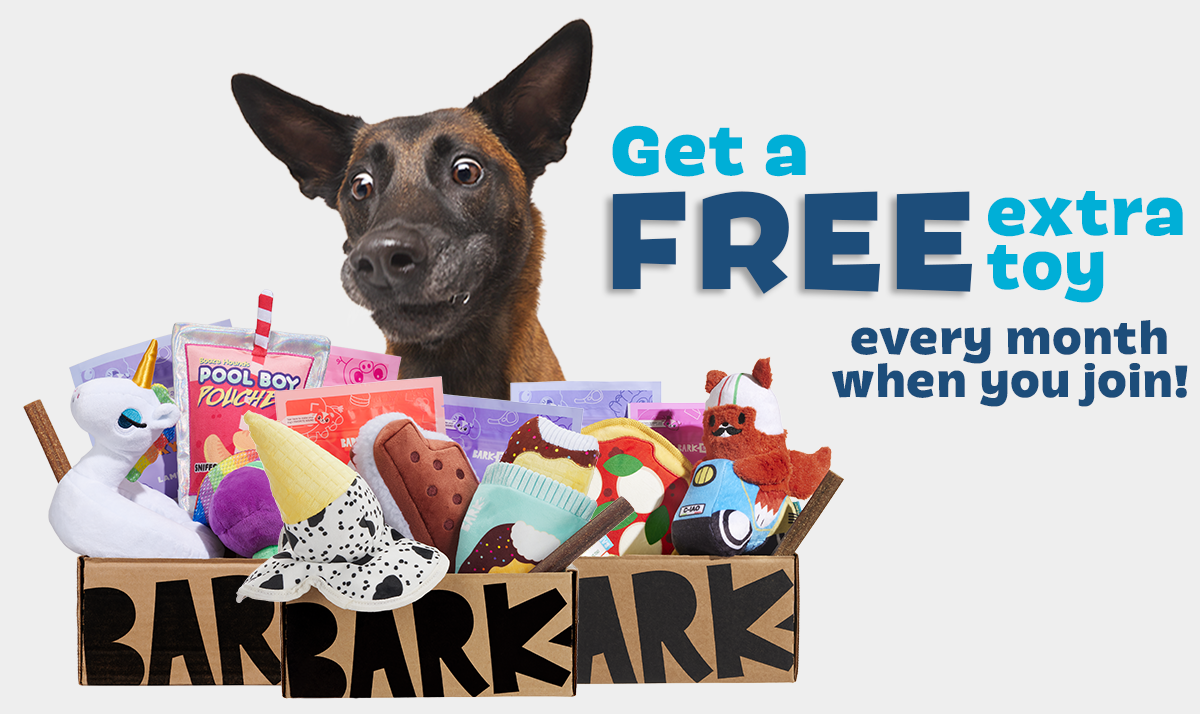 INNOVATIVE DOG STUFF, EVERY MONTH.
A themed collection of BARK-designed toys, treats, and chews.