Meet The Dogist– Elias. He walks around New York City taking incredible photos of pups.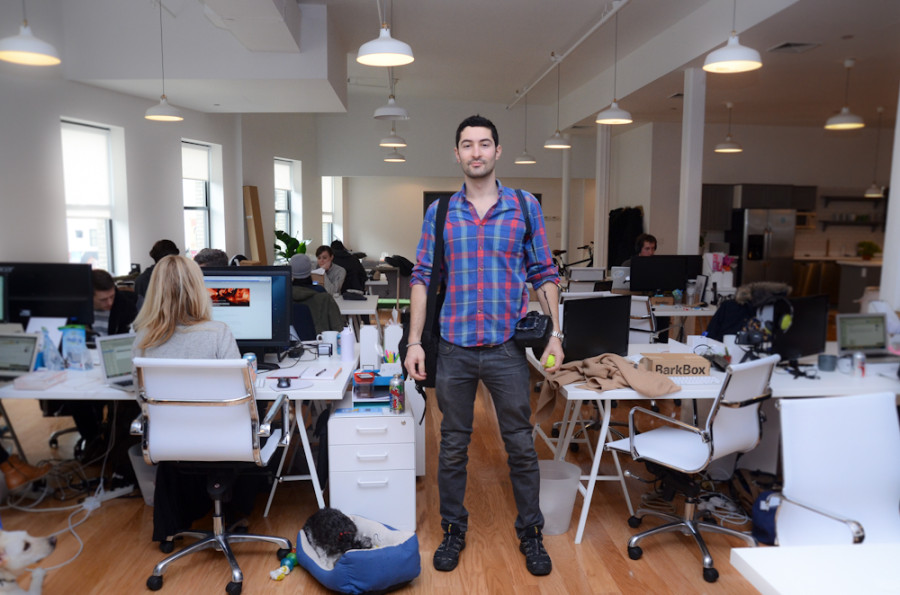 Elias grew up doing B&W darkroom photography both in school and at home, but he really, really loves dogs. One of his favorite subjects to photograph has always been his family's Labs.
Photography has always been a strong passion of his as well, though he knew supporting himself as an artist would take something special.
Elias says he's always been a huge dog person. Growing up he made his siblings laugh by speaking on behalf of their dogs– "Dog Ventriloquism." In terms of photography, he also saw a ton of personality in pups and wanted to capture it.
Elias loves that dogs have so much personality and they aren't afraid to show it. He says that anyone can look at a photo of a dog and understand the thought or feeling going through that dog's mind at that moment – desire, fear, curiosity, happiness, sadness – they don't get all self-conscious around cameras like people do.
Because pups exhibit such raw, unfiltered emotions, not all pups look happy all of the time, but Elias tries to document them in their best light.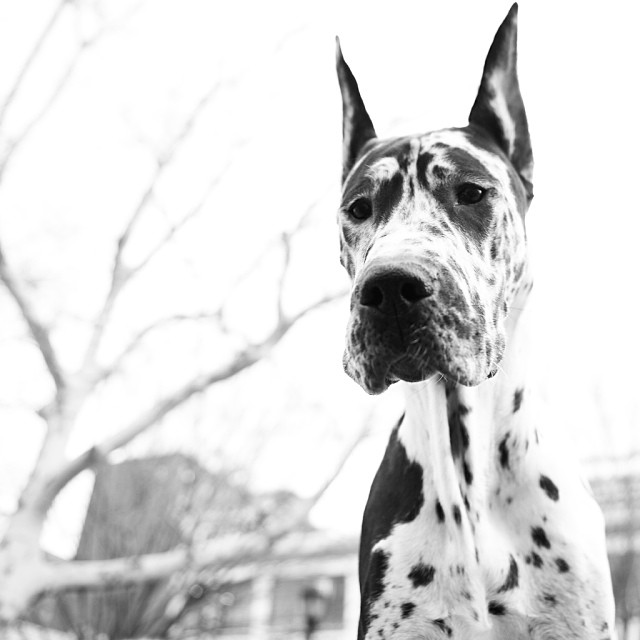 His goal as The Dogist is simple. He loves what he's doing and he's met a ton of interesting people and pups. He plans to expand beyond the streets of New York to capture dogs guiding, searching, retrieving, and providing therapy all around the world.
Elias also notes that it's important for him to continue featuring pups in need of homes– many of the dogs he photographs were rescued from a shelter at one point, so he considers it an obligation to do what I can to support those organizations.
As part of his effort to help support dog organizations, The Dogist recently popped by to the new Bark & Co. offices to take photos of our office pups.
He'll be featuring the pups throughout the day today on his Facebook, website, and Instagram
We've teamed up with the Dogist to help save special doggies in need. Fetch your own monthly subscription box of treats, toys and goodies at BarkBox.com and use code DOGIST to get $5 off. Plus, we'll donate $15 from your purchase to a pawsome foundation, Save U.S. Pets! This foundation raises money to assist pet owners in financial crisis at the time their pet needs life-saving or life-altering medical care. They help bridge the gap by lending a helping paw. <3
Be sure to follow along with The Dogist today to see more behind-the-scenes shots with Bark & Co. pups! 🙂